Iranian, Omani central banks ink cooperation MOU
March 14, 2017 - 9:39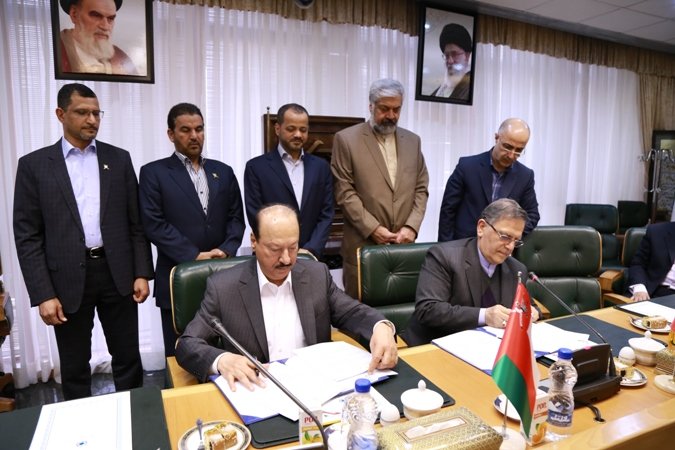 TEHRAN – Central banks of Iran and Oman signed a memorandum of understanding on Sunday aiming for expansion of cooperation, IRNA reported.
The MOU was signed by Central Bank of Iran (CBI) Governor Valiollah Seif and Central Bank of Oman (CBO) Executive President Hamood Sangour al-Zadjali in Tehran.
Secretary General of Oman's Foreign Ministry Badr bin Hamad Albusaidi and representatives of some commercial banks of the two countries also attended the signing ceremony.
Mentioning the importance of banking relations, Seif noted that political ties between the two countries are age-old but economic ties do not match the political bonds.
According to the official, banking relations are prerequisite for trade and economic ties.
"Such meetings will be held every six months between the two groups to remove all possible problems and obstacles," he noted.
Central Bank of Oman's executive president for his part said that banking relations should reach the level of diplomatic relations which is quite desirable.
Sangour called on banks of both countries to promote and boost bilateral ties.
He further expressed his country's interest to open bank branches in Iran, and said that Saderat and Melli banks of Iran have been active in Oman.
"Now we expect Omani banks to start activities in Iran," Sangour noted.
EF/MA