Iran to further boost defense capabilities
March 15, 2017 - 21:50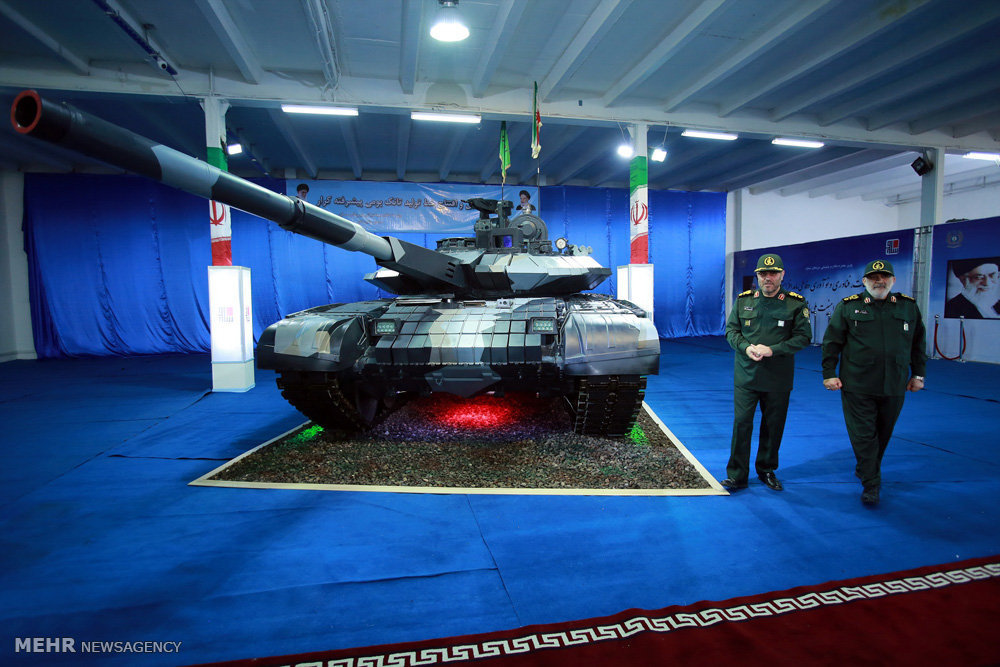 TEHRAN – Defense Minister Brigadier General Hossein Dehqan hailed on Wednesday Iran's military achievements in the current Iranian year which will end on March 20, saying that the Islamic Republic will continue boosting its defensive capabilities, ISNA reported.
Iran's defense capabilities, including its new weapons and warfare products, show a huge growth compared to the previous year, he emphasized, announcing plans to bolster the country's defense capabilities and the Armed Forces' combat and operational power in the incoming year.
"In the coming year, the efforts by Iranian experts in the area of military technology will bear fruit and the combat and operational power of the Armed Forces will boost remarkably," he said.
General Dehqan further said that defense industries have made huge progress in different missile, aerospace, telecommunications, electronics, optics and engineering fields in recent years.
His remarks come days after Iran unveiled an advanced tank named "Karrar", designed and built by domestic military experts. The defense ministry also launched the tank's serial production.
"Due to its unique features, Karrar is among the most advanced tanks ever built in the world and is able to meet the needs of the Armed Forces," the defense minister said during a ceremony on Sunday.
The domestically manufactured tank is equipped with an electro-optical fire control system and laser range-finder and is capable of hitting moving and fixed targets, he further explained.
Iran also unveiled other homegrown weapons and military equipment in the departing Iranian year, including Emad, which is a liquid-fuel, intermediate-range ballistic missile (IRBM) with a claimed range of 1,700 km and 750 kg payload. It also unveiled Zolfaqar missile, which is capable of hitting targets at a distance up to 700 km with a zero margin of error, and launched its mass production line.
Elsewhere in his remarks, Dehqan said Iran's defense ministry has had close cooperation with various countries across the globe.
MH/AK