Range of Iran's missiles proportionate to threats: ex-defense chief
January 24, 2018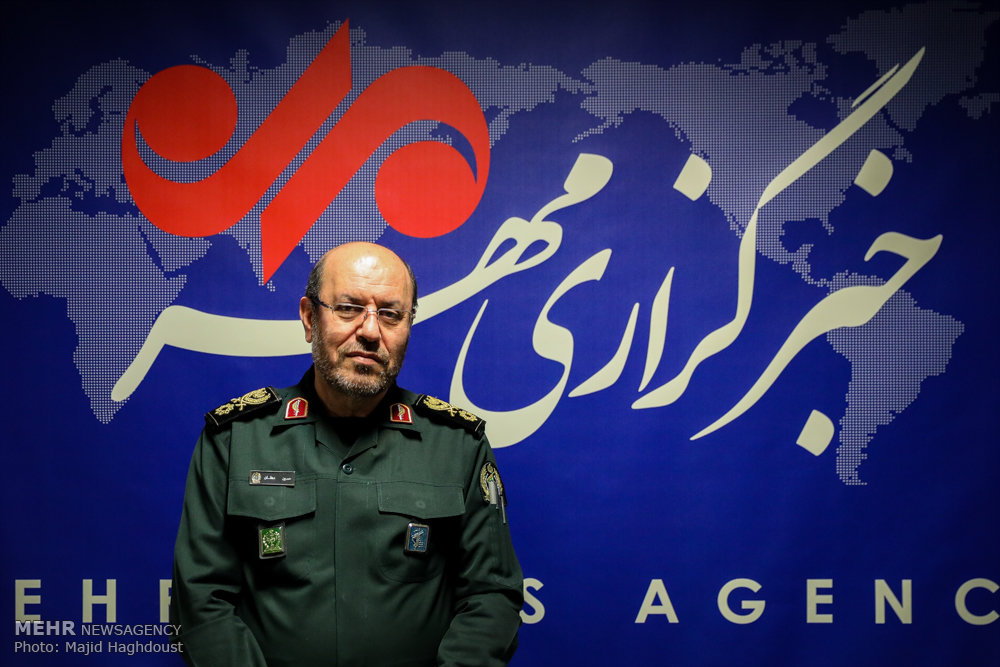 TEHRAN – Former Defense Minister Hossein Dehqan has said that the range of Iranian missiles is proportionate to the degree of military threats against the country.
"Our missiles range are based on potential threats. This does not mean that we are not able to build missiles with longer range, but this is our policy and we do not see the need to increase range of our missiles," Dehqan said in an interview with Mehr news agency published on Wednesday.
Dehqan who served as defense minister in the first administration of President Rouhani said contrary to claims by the United States and some other countries, Iran's missile power is just "deterrent".
"The U.S., Saudi Arabia, Israel and their regional allies seek to limit Iran's defense power and make effort to introduce Iran's missile capability as a threat, but they must know that the Islamic Republic of Iran's defense policy is deterrent," he explained.
He added, "Our missile program will continue powerfully with no delay or stop."
'Israel's survival would be put in jeopardy if a bullet is shot'
The former defense chief also indirectly warned that if the United States, Israel, or Saudi Arabia start a war against Iran, the existence of the Zionist regime of Israel will be put in danger.
"Any bullet that is shot in the region by Israel, the U.S. and Saudi Arabia means end of the Zionist regime's life."
On the reconstruction of post-war Syria, Dehqan said Iran has good "experiences" and "capabilities" to help Syrians reconstruct their country.
The Syrian government should provide the grounds for participation of Iran's private sector in reconstruction efforts, he added.
'People seek rightful expectations'
Asked about the recent protests in certain cities across the country, Dehqan said people have "legitimate expectations" and officials should meet those demands.
Dehqan expressed hope that officials would make more efforts to solve the people's economic problems.
"Our people showed that they have no problems with the system, revolution and the Leader and expect the officials to meet their needs," he explained.
The protest rallies which first started in Mashhad on December 28 spread to some other cities in the country. They died down after a week. The protests in certain cities turned violent as vandals joined the protesters.
The protests were mainly motivated by economic problems, corruption, and economic disparity.
The Foreign Ministry on Tuesday blamed high expectations raised during the presidential election, lack of public trust and foreign meddling as the main motives behind the protests.
NA/PA