By Afshin Majlesi
Time to see another face of Tehran during Noruz
March 20, 2017 - 11:41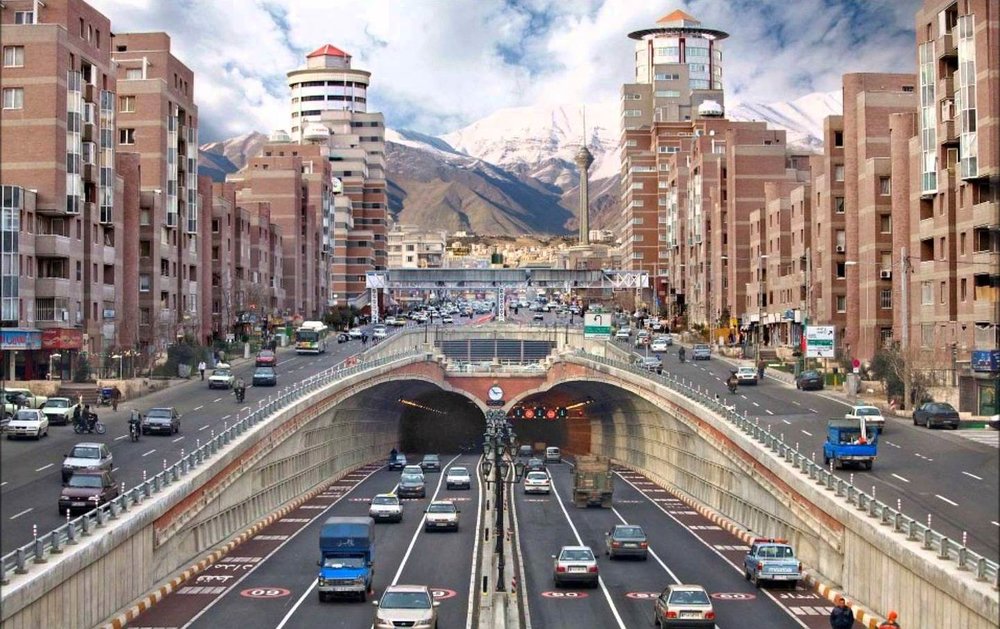 TEHRAN – Noruz, the ancient, national festive of the Iranians, is the right time for those who have been for long fancying being in Tehran.
Home to a population of 12 million, Tehran becomes one of the least crowded cities of Iran during the Noruz vacations, when choking air pollution and streets teeming with people become rare scenes. Instead, the capital boasts of its blossoming lilies, roses, and daffodils with the aromatic moments remembered for ever.
Most businesses and workplaces are closed, as are schools. However, nearly all of its attractions and museums are open to the public.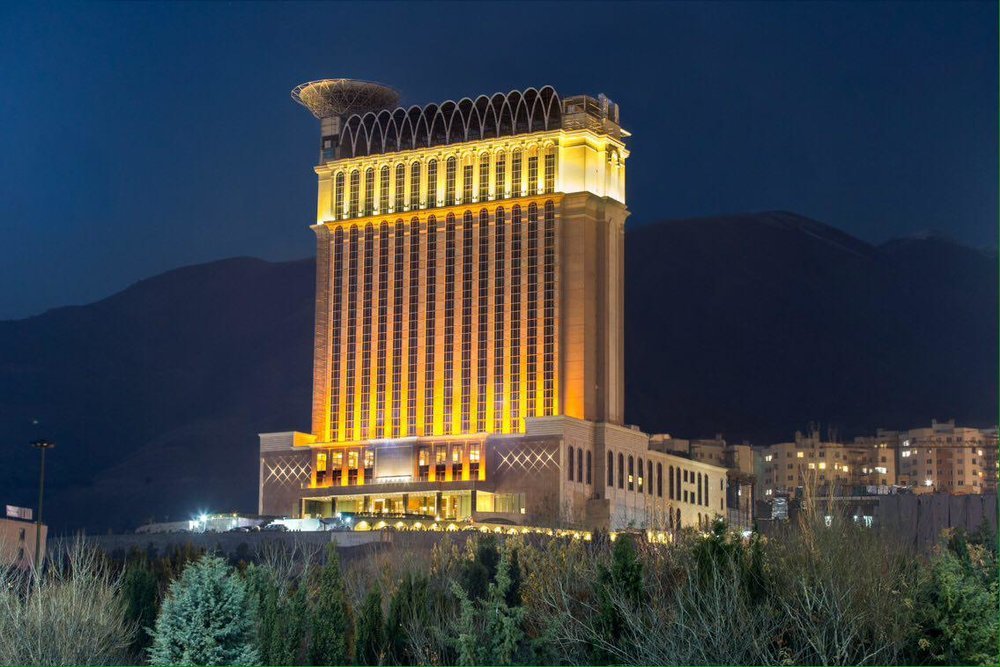 The 5-star Espinas Palace Hotel is lit at sunset in northwest Tehran.
In the absence of a stop-and-go traffic that most of the year dominates downtown Tehran, visitors have at their disposal tours to a rich, matchless patchwork of Iranian history and architecture such as Golestan Palace, Grand Bazaar, Treasury of National Jewels, National Museum of Iran, Glass & Ceramic Museum, Masoudieh Palace, Sarkis Cathedral, Tehran Museum of Contemporary Art, Carpet Museum of Iran, just to name a few.
To incentivize visitors, Tehran hotels in collaboration with tourism authorities have already declared that discounts up to 40 percent are up for grab during the holiday season.
In addition, special tourist buses provide unlimited hop-on, hop-off access to downtown and across the city.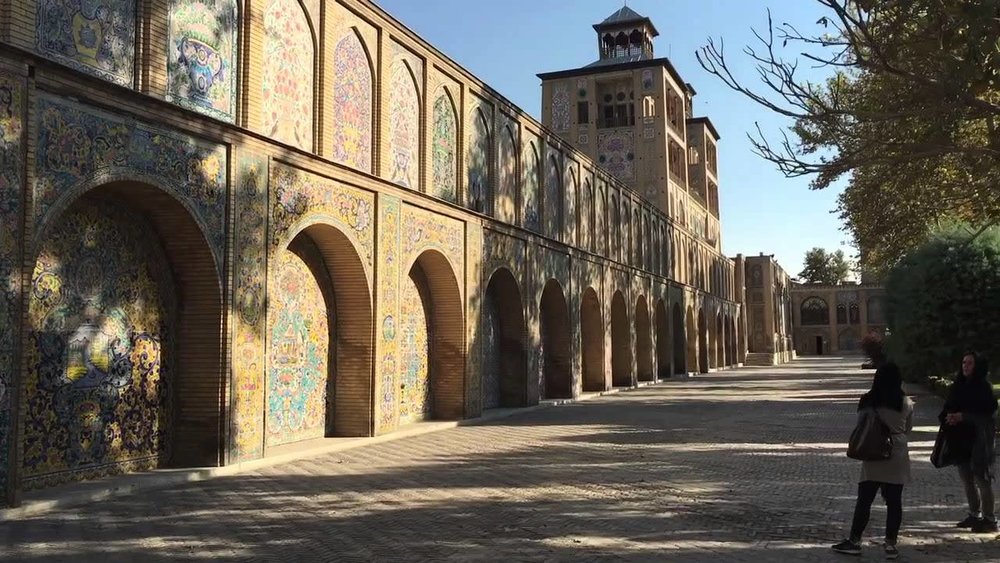 People visit the 19th-century Golestan Palace in the heart of Tehran.
Contrary to such pleasant environment that dominates Tehran, bookings for accommodation and transportation become tight in almost every other Iranian cities. Many set off inland journeys causing huge traffic jams on roads and highways.
A majority of tour operators advise prospective foreign visitors to avoid visiting Iran during Noruz when hotels outside the capital are completely reserved by domestic tourists.
However, there are foreign explorers who choose to feel the much-talked-about Iranian hospitality as tourists are encircled by numerous locals who are traveling as tourists within their own country themselves. Others prefer package tours with all the hotels, buses, and trains booked in advance.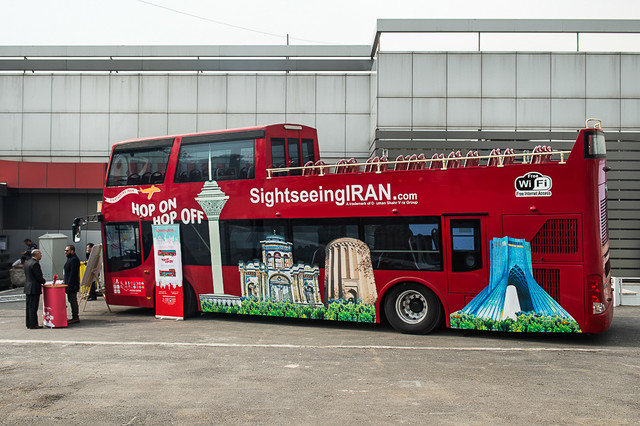 A double-decker sightseeing bus is seen at the Tehran Permanent International Fairground on February 6, 2017.
A comment by David V. from Australia posted on TripAdvisor reads: "I went to Iran during Noruz and I found it very enjoyable as there were lots of interactions to interact with locals. Weather wise it is also a good time to visit."
The number of Iranians traveling during the holiday season is difficult to gauge accurately because many use their own cars to get around. In addition to Iran's popular tourist sites, including the historical cities of Isfahan and Shiraz, hundreds of thousands head for the coasts of the Caspian Sea.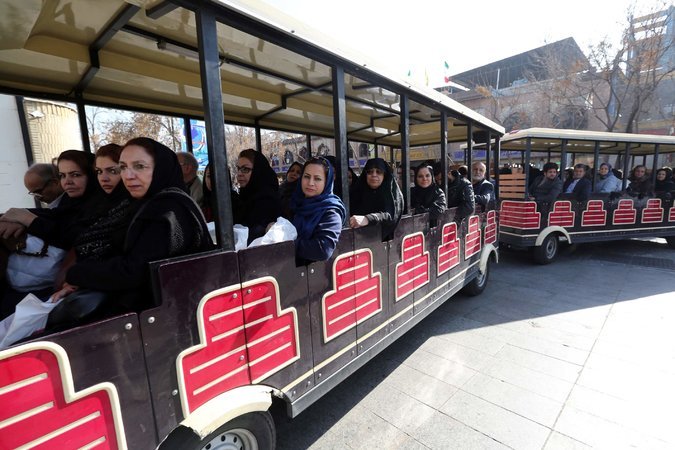 A tourist train shuttles passengers back and forth from Imam Khomeini Sq. and Garand Bazaar in downtown Tehran.
In the wake of a landmark nuclear deal Iran and world powers clinched in 2015, the country expects to reap a bonanza from its numerous tourist spots, including 21 ones that have been placed on the UNESCO World Heritage list.
Under the 2025 Tourism Vision Plan, Iran is expecting to increase the number of tourism arrivals from 4.8 million in 2014 to 20 million by 2025.
AFM/MG
Beautiful..with love from your brother in pakistan

Che Khoob.....Sal e no mobarak