Car pile-up left one dead, 63 injured in northeast Iran
March 25, 2017 - 2:10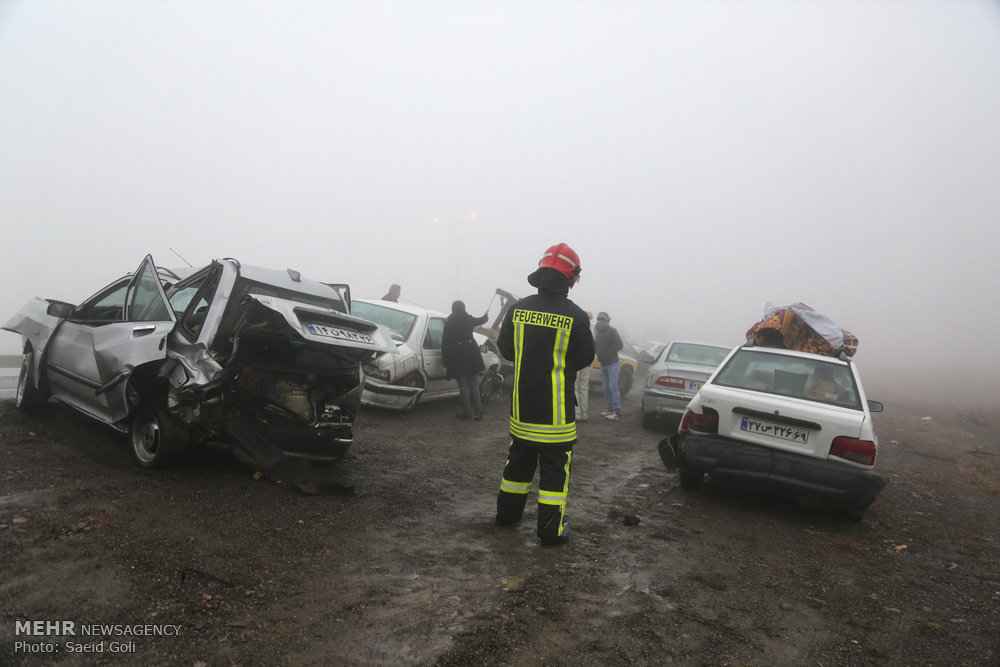 At least one person has been killed and some 63 are wounded in a 130-car pile-up on a road leading to Mashhad, northeastern province of Khorasan Razavi, on Friday.
"So far, some 63 passengers have been injured and one has psssed away," Mehr news agency qouted Iran's Emergency Medical Services director, Pir Hossein Kulivand, as saying.
'Thick fog and low visibility led to the pile-up,' Kulivand explained.
He went on to say that some 57 of those requiring advanced medical attention were transferred to the hospitals and some six received outpatient care at the scene.
The officials say reckless driving, speeding, and rollovers are to blame for most of the road crashes.
Traffic police reported on Friday that 160 people have lost their lives and over 3,000 injured in road accidents across Iran since the beginning of the Iranian New Year on Monday.
MQ