IRISL signs co-op MOU with Kamigumi, SUZUE
April 4, 2017 - 19:56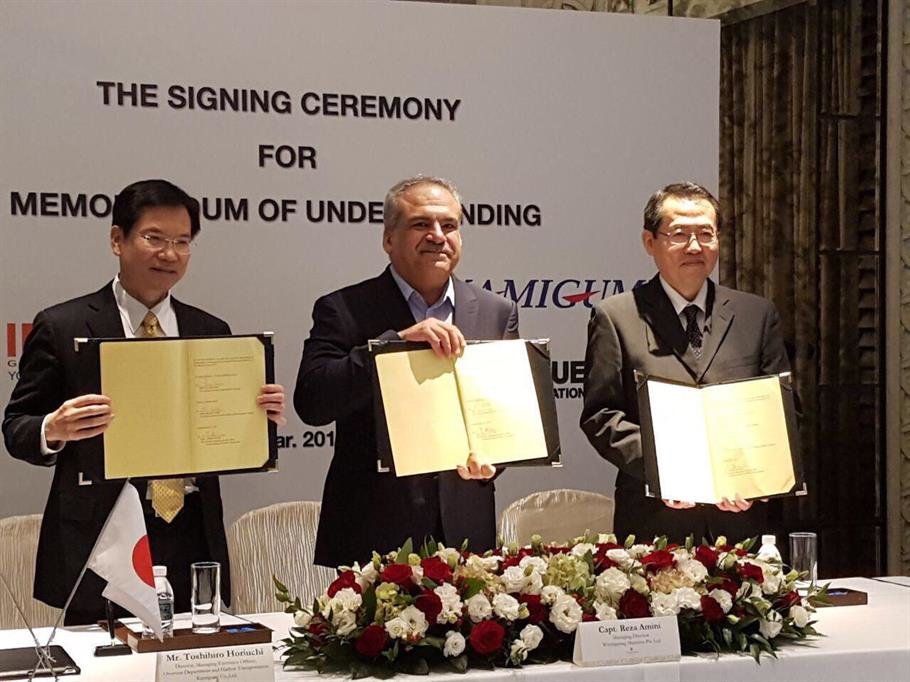 TEHRAN- The Islamic Republic of Iran Shipping Lines (IRISL) signed a memorandum of understanding (MOU) with Japan's SUZUE Corporation and Kamigumi Company in Singapore, IRIB new reported on Tuesday.
The MOU includes cooperation on construction of dry ports in Iran as well as making investments on improvement of terminals in Iranian ports.
As accorded, the MOU will become operational after conducting the required studies and finalizing the related contract.
Kamigumi, as an integrated logistics services provider, is active in warehouse storage, overland transport and heavy cargo transportation and also offers large-scale terminal operations, logistics outsourcing and overseas local transportation.
SUZUE Corporation provides international transportation service besides marine logistics business service.
After the removal of financial sanctions against Iran in January 2016, IRISL has taken different steps to boost its ties with international giant companies.
In early January 2017, the Iranian company signed an agreement with Daewoo Shipbuilding and Marine Engineering Co., Ltd. (DSME) on establishing a shipbuilding company in Iran.
Earlier in December 2016, South Korea's Hyundai Heavy Industries Company, Ltd. (HHI) accepted to build mega-container vessels as well as tankers for carrying petroleum products for Iran, due to its agreement with IRISL.
Norway's SKULD marine insurance company also signed a memorandum of understanding in the field of shipping insurance with IRISL back in August 2016.
HJ/MA