Ebrahim Raisi registers for presidential election
April 14, 2017 - 19:34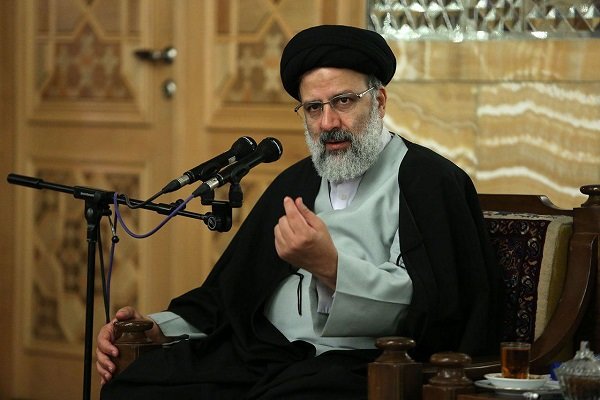 Ebrahim Raisi, the custodian of the holy shrine of Imam Reza (AS) in the northeastern city of Mashhad, submitted his name to run for the May presidential election.  
Raisi arrived on Friday at the Interior Ministry to fill out forms for the 12th presidential polls.
Earlier, the top cleric had said had plans to revive the country's economy, combat recession and tackle unemployment.
The cleric further promised that he will "save" the country from future crises through restructuring its executive management system in remarks following his registration, Tasnim reported.
Earlier on Friday, President Hassan Rouhani applied for presidential candidacy.
Among other renowned figures applying for the post of president on Friday was Mostafa Kavakebian, a member of the parliament.
Moreover, reports said on Friday that a heavyweight of the "principlist" political faction, Saeed Jalili, would not participate in the presidential race.
During the previous presidential election in June 2013, Rouhani garnered 50.7 percent of a total of over 36 million votes.
Nearly 50.5 million Iranians were eligible to vote in the 11th presidential election, and the voter turnout in the polls stood at 72.7 percent.
AK/PA