No letup in boosting missile power: Iran's defense chief
April 23, 2017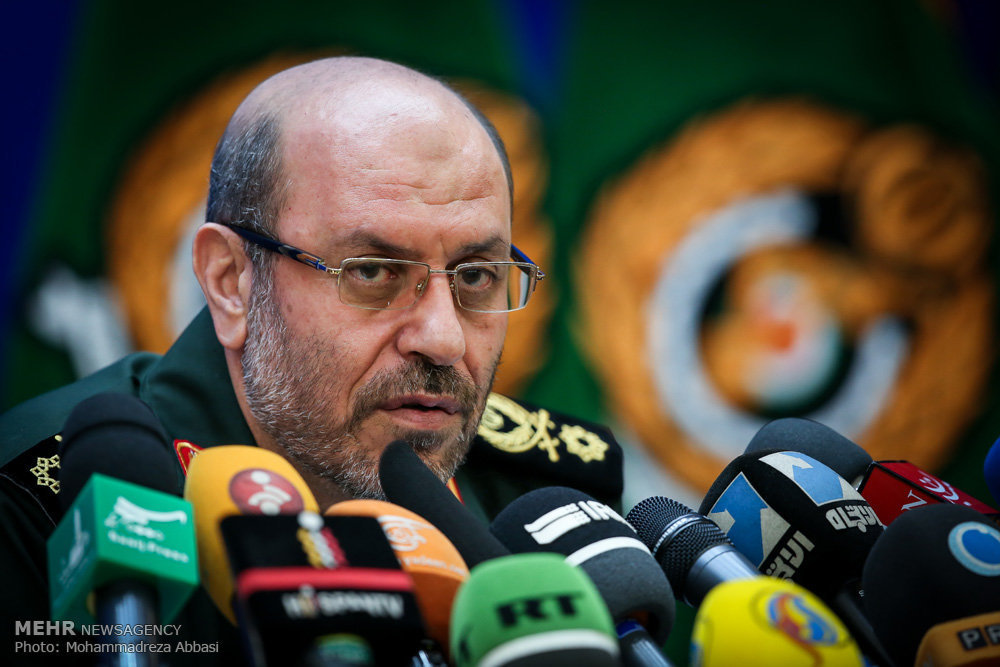 TEHRAN – Defense Minister Hossein Dehqan said on Sunday that Iran will spare no effort in boosting its defense and missile capability.
The Iranian people tolerate no humiliation by any power, he said during a speech at the 22th national conference of police forces in Tehran.
"The vigilant and revolutionary Iranian people has not accepted any humiliation and imposition and will not accept and will spare no effort in strengthening defense and pre-emptive capability in line with the country's regional and international role," the military chief remarked.
Pointing to claims made by the Mujahedin-e Khalq Organization (MKO or MEK) that Iran has developed hidden nuclear activities in Parchin, Dehqan said the "devil plot" will "undoubtedly fail".
Iranian Deputy Foreign Minister Abbas Araqchi also said on Saturday that accusations levelled by the MKO are "farcical" and repetition of a "failed scenario".
"The repetition of these outdated allegations by the aforementioned group is ridiculous and a repeat of a failed scenario whose absurdity has already been proven by the International Atomic Energy Agency," Araqchi stated.
Analysts say the MKO is making such remarks in order to win support by some hawks in the Trump administration and Congress.
NA/PA