Iranian delegation enters Astana ahead of Syrian peace talks
May 2, 2017 - 20:29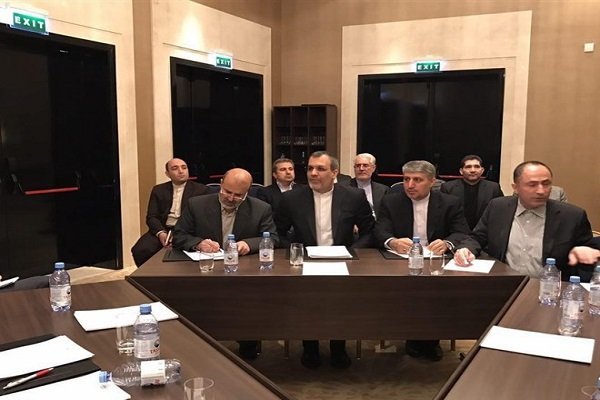 TEHRAN – An Iranian diplomatic delegation arrived in the Kazakh city of Astana on Tuesday morning ahead of the fourth round of negotiations in pursuit of peace in Syria.
Led by Deputy Foreign Minister Hossein Jaberi Ansari, the Iranian team took part in the expert talks on Tuesday. Meanwhile, the main round of negotiations between the Syrian government and militant groups will be held on May 3 and 4.
Representatives from the Syrian government, the opposition groups as well as Iran, Russia and Turkey, the three guarantors of the Syrian ceasefire, are included in the peace talks.
Kazakh Foreign Ministry spokesman Anuar Zhainakov said delegations from the Syrian government, the UN and the three countries had arrived in the country.
The country's First Deputy Foreign Minister Mukhtar Tleuberdi also said the United States and Jordan have confirmed that their representatives will participate in the Astana international meeting on Syria as observers
"A high-level delegation from the United Nations will come, as UN Special Envoy for Syria Staffan de Mistura has confirmed his participation. Jordan will also take part while the United States will be represented by an assistant secretary of state," Tleuberdi added.
The Astana talks were launched to gather representatives from the Syrian government and opposition groups in order to reach a comprehensive peace in the war-torn Syria which has been grappling with militancy since March 2011.
Three rounds of talks have been held between the two sides ever since. The first round of talks were held on January 23-24, following by the second round on February 15-16 and the third on March 14-15.
Terrorist groups such as Daesh (ISIS) and Jabhat Fateh al-Sham are excluded from the talks.
MH/PA