Mine blast toll hits 35, rescue efforts in full swing
May 5, 2017 - 19:5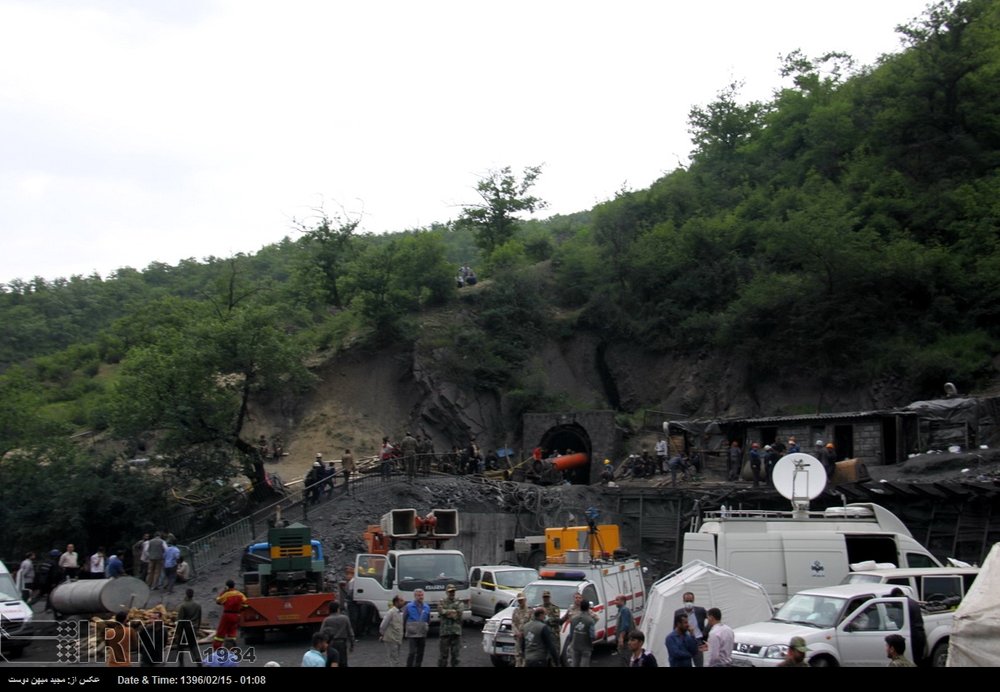 TEHRAN - Rescue operations continued into the third day after 22 corpses recovered from a coal mine that exploded in the northeastern province of Golestan on Wednesday.
According to the head of the Iranian Emergency Organization, Pir-Hossein Kolivand, everything indicates that the 35 workers inside the coal mine at the time of the collapse are dead, in addition to another 72 that got injured.
The incident happened at the Zemestanyurt mine at a time when workers were changing shifts, according to local media. The mine employed more than 500 people, Fars news agency reported.
The rescue operations ran into trouble as poisonous gases filled the tunnels making it very hard for the rescue workers to continue. In addition, fears of the tunnel collapsing also hampered the rescue operations.
Sadeq-Ali Moqaddam, the provincial director general of disaster management, said that 22 victims were found at a depth of 600 meters and rescue teams had descended 1,400 meters into the tunnel where the blast happened.
Three days of mourning are being observed in the province after the explosion.
Qatari Emir Sheikh Tamim bin Hamad Al Thani, Kuwaiti Emir Sheikh Sabah Al-Ahmad Al-Jaber Al-Sabah, and Azeri President Ilham Aliyev have sent condolences to President Hassan Rouhani.
MG