Velayati's collection on history of Iran completed
May 12, 2017 - 18:8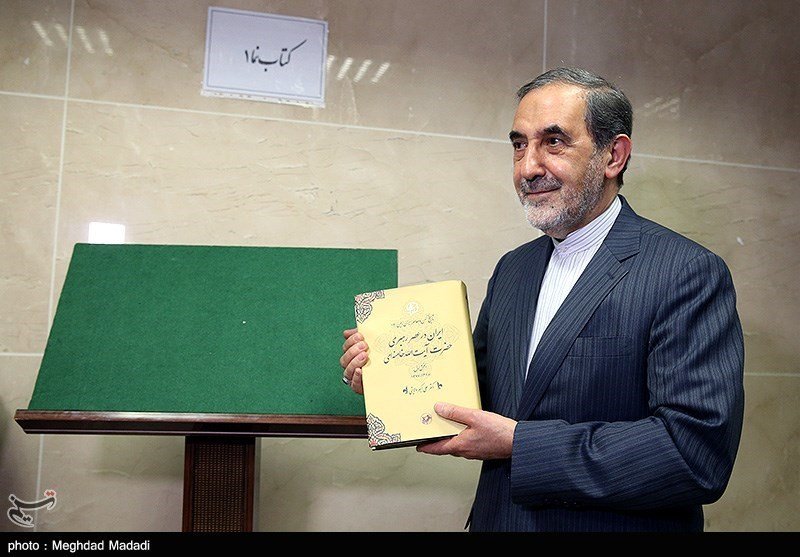 TEHRAN – The 14-volume collection "The Old and Contemporary History of Iran" written by Ali-Akbar Velayati, the senior foreign policy advisor to the Leader, has been completed.
The collection, chronicling the political, social and cultural history of Iran from ancient times to the contemporary era, was introduced during a ceremony at the Tehran International Book Fair at the Shahr-e Aftab Fairground on Thursday.
A number of cultural officials including Deputy Culture Minister for Press Affairs Hossein Entezami attended the ceremony.
The ceremony began with a brief speech delivered by Entezami, in which he called Velayati an expert on cultural issues and Islamic civilizations, in addition to being an expert on foreign policy and a professional physician.
"Much research has been carried out by Velayati, and his collection on Iran's history and civilization is among his noteworthy credits," he said.
Velayati for his part called the collection comprehensive and said that one volume of the book is dedicated to the pre-Islamic era and the other 13 volumes cover the history after Islam including the events before and after the (1979) Islamic Revolution.
He also noted that the collection has taken him 16 years to complete, while 15 experts have collaborated with him in completing each volume of the book.
12 volumes are now available at bookstores and the last two volumes will appear on bookshelves within a month.

Photo: Ali-Akbar Velayati holds a copy of his 14-volume collection "The Old and Contemporary History of Iran" at the 30th Tehran International Book Fair on Thursday.
RM/YAW