'ECO puts tourism boost atop agenda'
May 12, 2017 - 18:0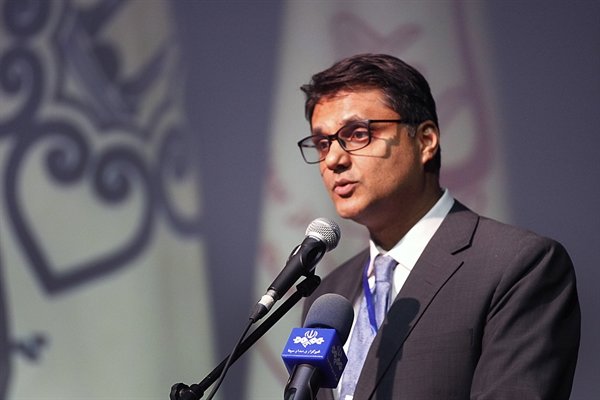 TEHRAN – The Economic Cooperation Organization (ECO) has placed a high priority on the expansion of tourism industry amongst the member states, the visiting ECO deputy secretary-general Ahsan Ali Mangi said on Wednesday.
With a total area of around 8 million square kilometers, ECO region has huge potentials to become a main tourism destination, though its capacities have not been properly used yet, Mangi said in a keynote to open the 3rd International ECO-Silk Road Food Festival in the northwestern Iranian city of Zanjan, IRNA reported.
Iran's Cultural Heritage, Tourism and Handicrafts Organization Director Zahra Ahmadipour and CHTHO Deputy Director Bahman Namvar-Motlaq were amongst other attendees to the ceremony.
The ECO region, stretched from Central Asia to South and Southeast Asia and home to around 450 million people, is known for unique [natural] beauties and diverse historical and cultural heritage, the official added.
Iran, Pakistan, Turkey, Afghanistan, Azerbaijan, Kazakhstan, Kyrgyzstan, Tajikistan, Turkmenistan, and Uzbekistan are members of the ECO, an intergovernmental regional organization established in 1985 for the purpose of promoting economic, technical and cultural cooperation among the member states.
Earlier this year, the 13th ECO Summit in Islamabad approved the ECO Vision 2025 that entails "establishing a peaceful and green tourism destination with diverse products and high quality services in the region."
Competitor groups from 12 countries including Azerbaijan, China, South Korea, and Turkey joined the three-day event that adopted the theme "Together for Sustainable Tourism".
Organized under the auspices of Iran's tourism body, the festival aimed to introduce healthy traditional foods across the Silk Road region and to publicize unique tourist attractions in Zanjan, as well.
Handicrafts sector yields over 400,000 'registered' jobs
Up to the moment, over 400,000 craftspeople across the country have registered [their names] in a CHTHO database, Namvar-Motlaq told IRNA on the sidelines of the festival on Thursday.
The official forecasted that nearly the same number are also engaging with handicraft production, but have not been listed yet.
The country aims to raise the figure to one million by the end of the Sixth Five-Year National Development Plan (2021), he added.
AFM/MG