Magnitude 5.7 quake leaves 2 dead, 400 injured
May 14, 2017 - 18:58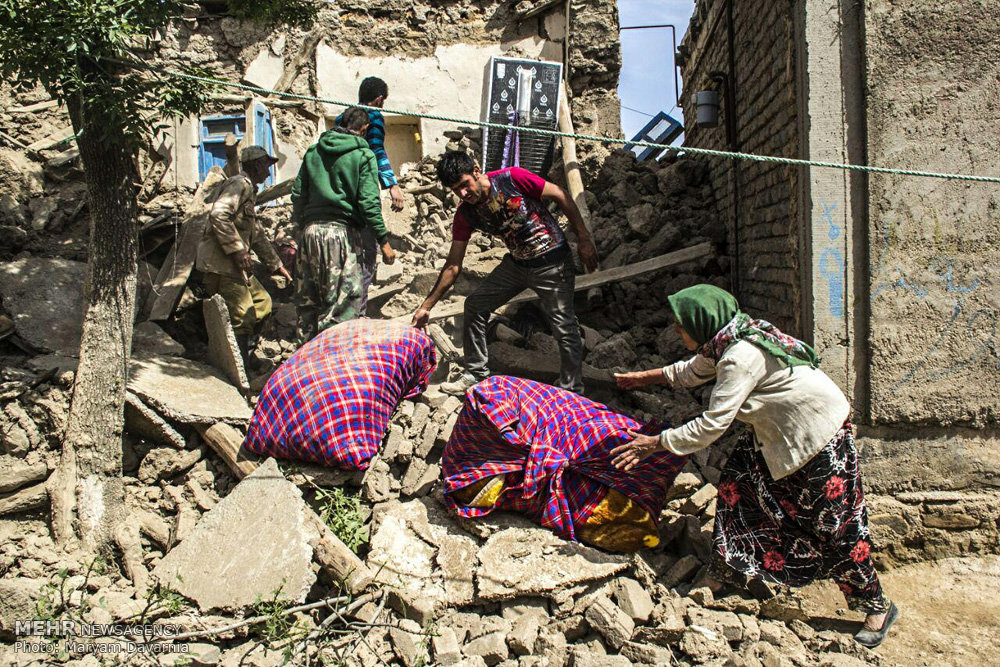 TEHRAN – A 5.7-magnitude earthquake that shook the northeastern province of North Khorasan on Saturday night claimed two lives and left more than 400 injured.
The earthquake hit 3 cities and 97 villages of the province at 22:30 local time which was followed by 26 aftershocks.
Some 340 of the victims received outpatient care, 26 got surgeries, and unfortunately a 12-year-old girl and a 54-year-old women lost their lives, Pir-Hossein Kulivand, head of Iran's Emergency Medical Services said, ISNA reported.
Morteza Salimi, the head of the Red Crescent Society's rescue and relief organization, also explained that 14 villages suffered up to 70 percent damage.
Salimi went on to say that people in the earthquake-stricken areas were all accommodated and 11 rescues and relief teams comprising 142 individuals have attended the scene right after the earthquake.
Mohammad Farid Latifi, an official with Iran's crisis management organization, also explained that the rural housings are insured and that the dwellers will be compensated for the losses they have suffered.
"In urban areas those housings which are not provided with insurance will receive a grant of 60 million rials ($1,500) in addition to a low-interest loan of 300 million rials ($7,500) from the government to rebuild their damaged houses," Latifi added.
MQ/MG