Charity foundation donates $22m to Kermanshah quake victims
November 29, 2017 - 7:5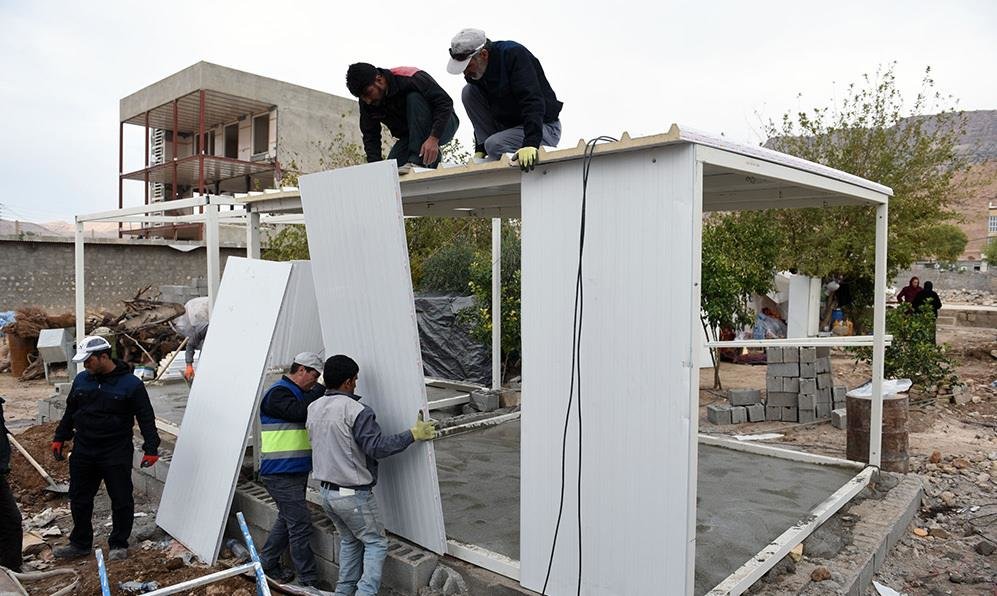 TEHRAN — Iran's Imam Khomeini Relief Foundation, a charity organization, has so far paid some 200 billion rials (nearly $5m) in cash and provided 700 billion rials (nearly $17m) in kind for quake-hit areas in the western province of Kermanshah.
Stricken with a powerful magnitude 7.3 earthquake on November 12, the province of Kermanshah have suffered considerable casualties and widespread devastation. The earthquake claimed at least 483 lives and caused injuries to more than 12,000.
According to IRNA the quake affected 7 cities and 1,930 villages of Kermanshah and razed at least 30,000 houses in the region.
Subsequent to the deadly earthquake generous, sizable contributions and donations both from Iranian compatriots and expatriates were offered to the victims.
Provision of temporary shelters for all
Within the next 45 days all those who are displaced by the temblor will be provided with Conex boxes as temporary shelter, head of Housing Foundation of Islamic Revolution said on Monday.
8,000 Conex boxes are currently being constructed to provide temporary shelters for the victims of the earthquake of which 1,100 are ready to be installed, IRIB quoted Alireza Tabesh as saying.
Loan amounts to quake-hit families increased
Tabesh further highlighted that the loan amounts granted to the victims of the earthquake who have sustained enormous loss have increased by 50 million rials (nearly $1,250).
The 250-million-rial (nearly $6,250) loan to villagers and 350-million-rial (nearly $8,750) loan to those residing urban areas have both increased, he restated.

The aforesaid loans will be paid to the citizens in addition to the 100-million-rial business loans, he highlighted.
Earlier government spokesman Mohammad Baqer Nobakht has announced some 2.81 trillion rials (nearly $70 million) is allocated for government handouts to the earthquake victims. Nobakht also explained that some 6.6 trillion rials (nearly $165 million) is drawn up for low interest loans.
According to Nobakht Villagers will be granted with handouts amounting to 50 million rials ($1,250) and those living in urban areas will receive handouts worth of 60 million rials ($1,500). Those who need loans for reconstruction of their houses can take out loans totaling 120 million rials ($3,000) in addition to 20-million-rial ($500) handout. Moreover, those who need home appliances will receive handouts of 20 million rials ($500) and loans of 30 million rials ($750).
Quake victims need psychotherapy
Estimations by the Ministry of Health have revealed that some 8 to 9 thousands of the quake-stricken victims require psychotherapy, IRNA news agency reported on Tuesday.
Being shocked by the great loss of the loved ones many might suffer depression and panic attack. Accordingly groups of counselors are dispatched to Kermanshah to help the citizens cope with their great loss.
MQ/MG