Cleric lives in tent in sympathy with quake victims
February 16, 2018 - 11:52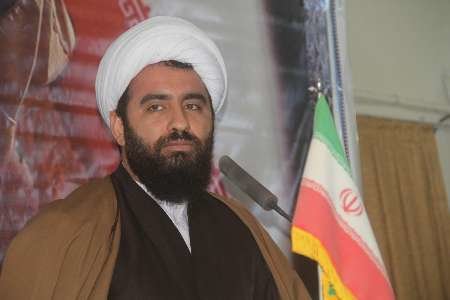 TEHRAN — A cleric in the western city of Sarpol-e Zahab, Kermanshah province, which was hit hard by a magnitude 7.3 earthquake on November 12, is still living in a tent in sympathy with the quake-hit victims.
Javad Fatemi-Nasab, Sarpol-e Zahab Friday prayer leader, is a young cleric who is refusing to move to a house or even a conex to show his sympathy towards the people who are still living in tents in some part of the quake-stricken areas in the province.
In his speech in Bahman 22nd (February 11) rallies, marking the anniversary of the Islamic revolution, Fatemi-Nasab highlighted that given the current unfavorable condition created by the earthquake the enemies might have thought people of Kermanshah would not participate in the rallies, however, people took part in the rallies to show how faithful they are to their country.
Following the earthquake the Islamic Revolutionary Guard Corps (IRGC) has provided the citizens with 8,000 conexes within less than three months and many volunteer groups have joined hands to rebuild the houses which were razed to the ground.
While volunteer groups are trying to help the areas which are affected by the powerful earthquake, there are still a great deal to accomplish to bring comfort back to the region.
The deadly quake of Kermanshah clamed over 500 lives and left more than 10,000 injured. Moreover the temblor was so strong that razed some 19,000 houses to the ground and caused damage to 56,000 others in 1,900 villages.
MQ/MG