Some $12.6m donated for Kermanshah quake relief
April 7, 2018 - 19:51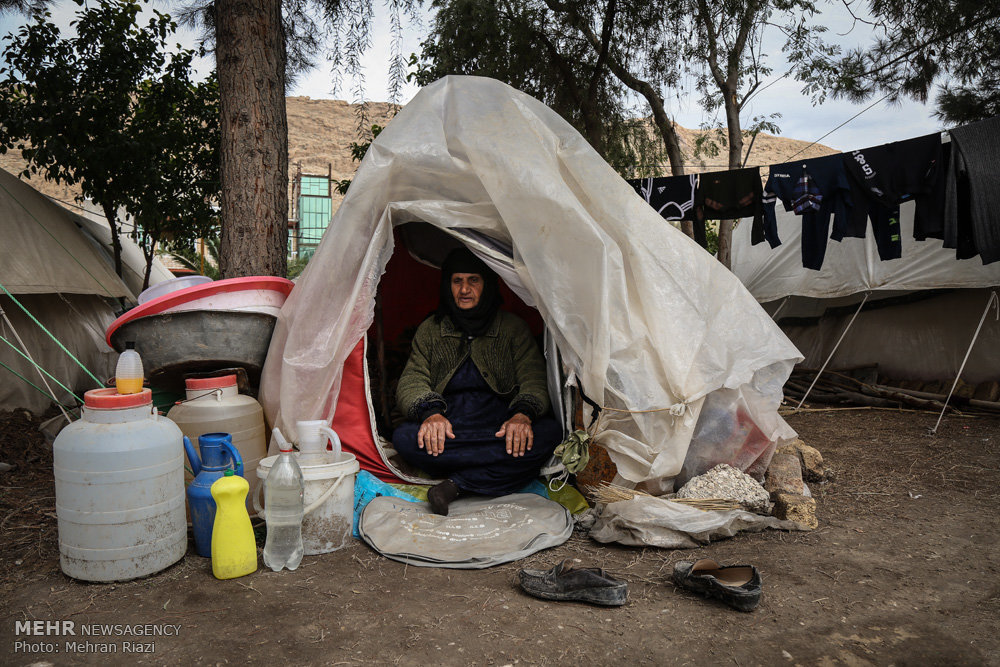 TEHRAN — Iranians have made a contribution of some 630 billion rials (nearly $12.6 million) to recovery efforts in the quake-hit province of Kermanshah, Iran's Red Crescent Society secretary general Mahmoud Mohammadi-Nasab has said.
On November 12, 2017, the province was jolted by a powerful magnitude 7.3 earthquake. The quake left more than 500 dead and thousands injured. Many were also displaced with heavy heart grieving the death of their loved ones.
Some citizens were forced to live in tents in freezing temperature for the past 5 months and had no choice but to wait the period out. And now comes the warm seasons and they may have to go through a hard time having to suffer the hot temperatures without air conditioners.
"More than 1,920 villages were destroyed by the temblor to different extent and some 100,000 people were affected by the strong quake," Mehr news agency quoted Mohammadi-Nasab as saying.
However, Iranians have kindly made generous donations over the past few months, he said, adding, some of the money will be spent on providing air conditioners.
Earlier in December 2017 Supreme Leader of the Islamic Revolution Ayatollah Seyyed Ali Khamenei approved withdrawal of $200 million from the National Development Fund to assist Kermanshah quake victims.
Many may have forgotten about the quake but there are people who are still dealing with the aftermath of the deadly incident mentally, physically or financially.
Some people got carried along by the atmosphere of altruism once the quake hit the province and made generous contributions and even travelled to the region, but it is still important to keep on the good deed, the earthquake lasted for seconds but the trail of destructions left by the event takes much longer than months to be fixed.
MQ/MG