By Maryam Qarehgozlou
On the occasion of 2003 Bam earthquake
December 27, 2017 - 7:24
Fourteen years after a deadly quake hit the city of Bam in the southeastern province of Kerman once again deep-seated fear of devastating quakes has gripped people all over the country.
The earthquake measuring 6.6 on the Richter scale struck the city at 5:26 a.m. local time on December 26, 2003.
It is considered as one of the deadliest and most tragic quakes that has jolted Iran over the past 30 years as it claimed at least 26,000 lives. Some figures even suggest that the fatalities reach some 43,000.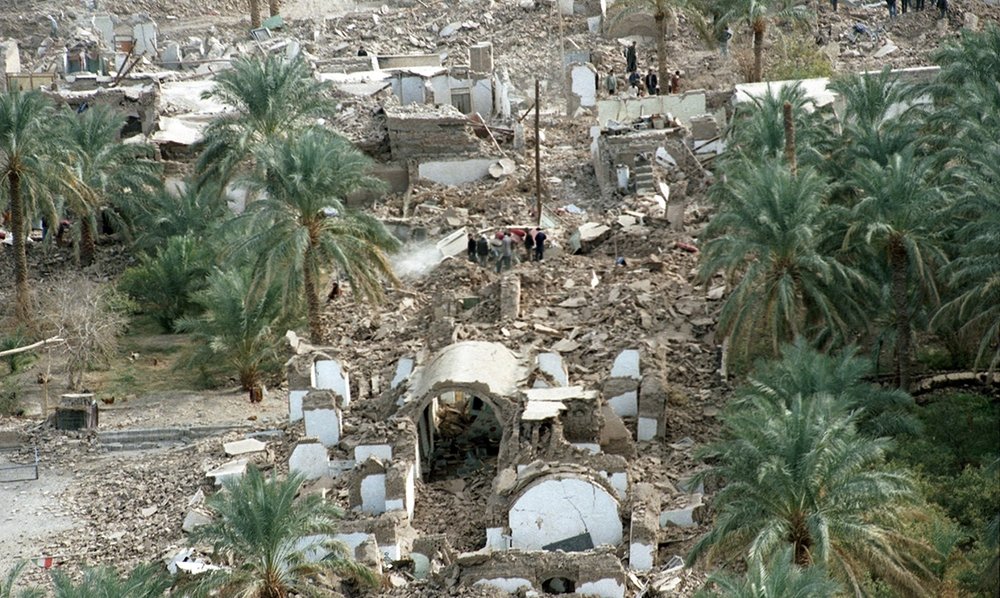 The city, with a population of roughly 97,000, with one of the world's most popular tourism attraction being its 2000-year-old mud-brick Bam Citadel was decimated within seconds and left many displaced and grieving over the untimely and unexpected death of their loved ones. Many Kermani people had two destinations: the city graveyard or the hospital.
Since then the anniversary of the severe quake is being observed as 'safety and disaster risk reduction day'. But, here is the awkward question: how prepared we are to face a powerful quake.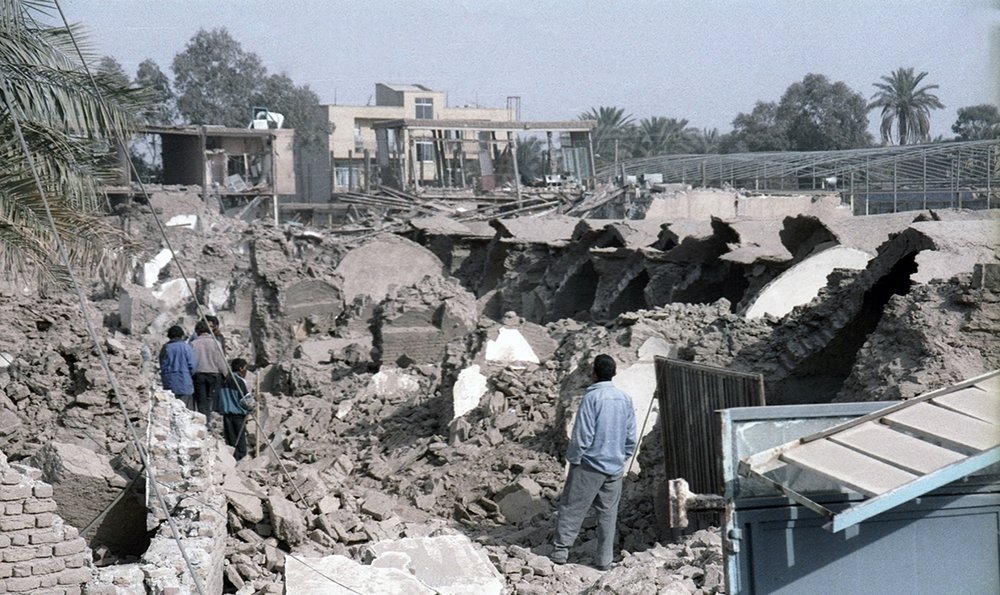 We all should deal with fact that Iran is surrounded with literally numerous fault lines and very much like a bomb any of them can go off at any time anywhere. The magnitude 7.3 earthquake which rocked the western city of Sarpol-e Zahab or the magnitude 5.2 earthquake that jolted Tehran and Alborz over the last one and a half months are warning us to be more prepared and take earthquake more serious than ever.
Earthquake can be deemed as one of the most destructive natural disasters that can both cause heavy casualty and substantial financial loss. But unfortunately the recent quake of Tehran has indicated that Tehraners are not ready to face an earthquake.
Except for the run-down areas some buildings are structurally sound to some extent but once a temblor hit the city- as we have witnessed some five days ago- many try to escape their houses and flee into the street which are most probably, in case of a powerful quake, filled with rubbles and are even more dangerous than the houses.
People are not packed for an emergency situation, there is no single organization which take full responsibility to bring order to the city and calm the citizens who are shocked to see their houses razed to the ground or their loved ones trapped under the rubbles and probably dead.
The recent tremor of Tehran, however small, have thrown many lives out of balance and made many worried sick about their indefinite future.
Regardless of the huge economic loss incurred by earthquakes the social impacts would most certainly last much longer and many families may never fully recover.
The province of Tehran with a population standing at some 10 million, may never be the same busy capital after a catastrophic quake, so let's stop blamestorming and join hands in making firm decisions to face the possible quake as disciplined and civil as possible.
We have to come to terms with the fact that an earthquake, as unpredictable as it may be, will finally shake the city, so we should collaboratively strive to minimize the damage and plan for better reconstruction of our capital.
MQ/MG