By Maryam Qarehgozlou
Put up with earthquakes and do the spadework
December 23, 2017 - 7:33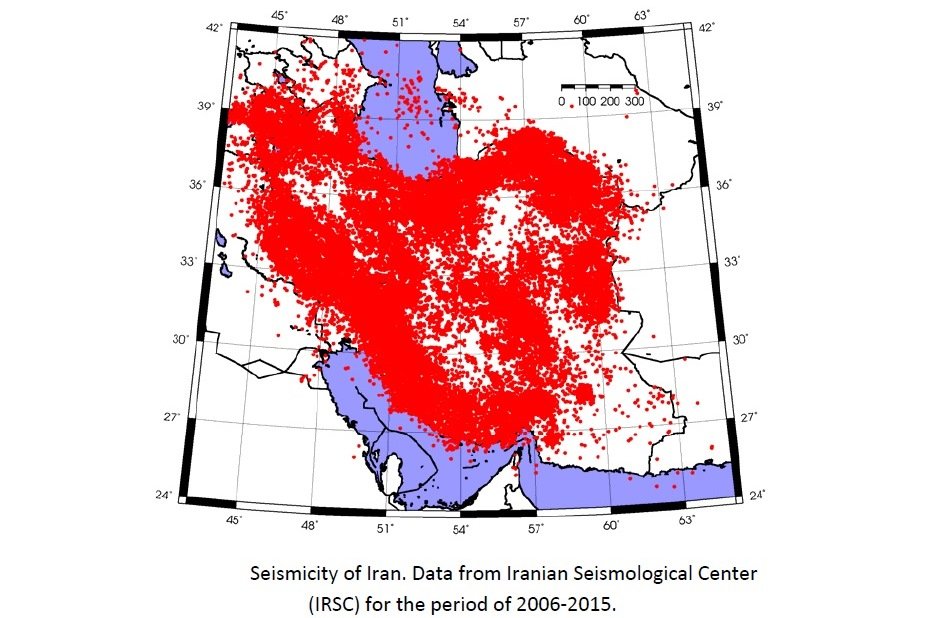 TEHRAN — The earthquakes across Iran over the past 40 days, particularly the most recent one in the capital Tehran, have fueled widespread, well-founded fear amongst people alike.
The magnitude 5.2 earthquake which hit the provinces of Tehran and Alborz on Wednesday night left 2 dead and some 115 injured all due to the fear of the unexpected quake. Another quake measuring the same on the Richter scale struck Kohbanan in the southeastern province of Kerman a night later and left 42 injured.
Many in Tehran and Alborz, terrified by the earthquake and fearing a stronger and more destructive quake, spent the cold, highly polluted one but last night of the autumn in their cars or on the streets.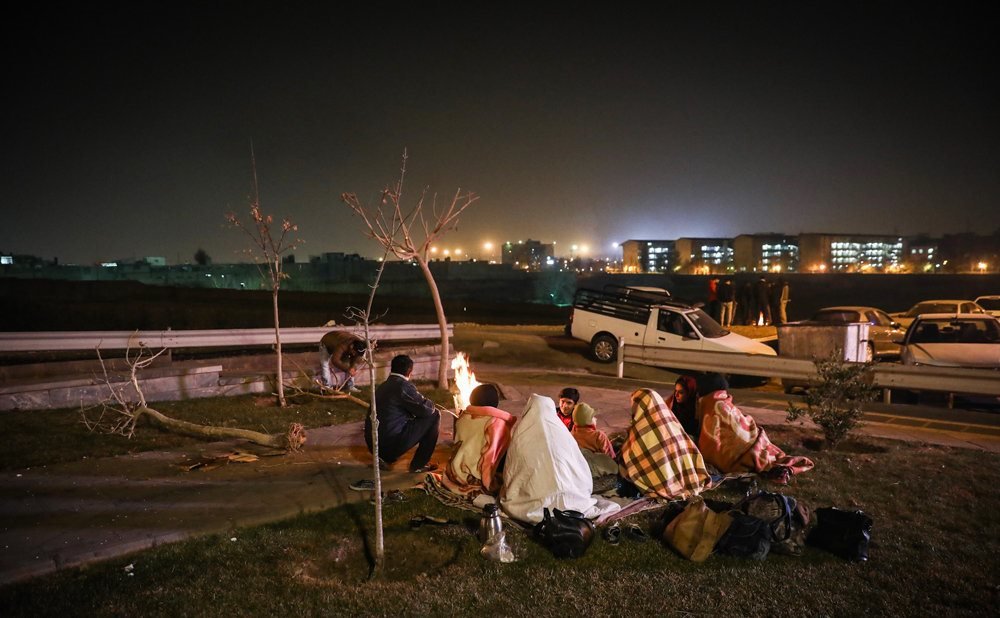 Many citizens of Tehran spent the night out on the streets fearing a stronger quake, photo by Majid Asgaripour/ Tehran Times
Shoestring budget, poor management
Budget shortfall and failing to implement integrated management in the country and most significantly in Tehran represent huge setbacks for improving disaster risk reduction policies in face of calamities, director for Tehran Disaster Mitigation and Management Organization (TDMMO) told the Tehran Times.
Inquired about Tehran preparedness in face of an imminent earthquake Ahmad Sadeqi regretted the fact that as per an overall performance assessment conducted in 2011 responsible organizations -including fire department and Red Crescent Society- disaster preparedness was less than 10 percent.
However, he remarked, Tehran earthquake "is not restricted to Tehran", it's a national or even international issue; such a disastrous catastrophe entails a great deal of national and even international support.
Sadeqi further criticized the disaster management bill which is currently being discussed in Majlis (Iranian Parliament) saying the bill is inefficient and incomprehensive.
"For one the role of the armed forces, the public, universities and research centers are overlooked in the bill," he said, adding, "the bill will task the interior minister with managing disaster which is not very wise as the Interior Ministry is already too busy with political issues and disaster management is not and cannot be atop priority."
"While we are failing to implement an integrated management each organization make decisions independently and individually which is unfit regarding the city's current condition," he said, stating, it's "a vicious cycle" and the administration and the parliament should come up with a solution to implement effective measures.
Speaking on the subject of the run-down inner-city areas Sadeqi said that- not unlike any other sectors- tight budget has been always a major hindrance to renovating efforts.
"We have to invest on retrofitting the run-down areas, we have to apply for loans from international banks if need be," he suggested.
Unfortunately, he said, "unskilled manpower and substandard construction materials are also another obstacles we are grappling with in renovation of the old buildings."
The public are also at fault by not paying enough attention to the fact that whether or not their houses are structurally sound, he added.
Drawing up legal guidelines, allocating budget, raising awareness and monitoring the whole process will help improve the current condition, Sadeqi concluded.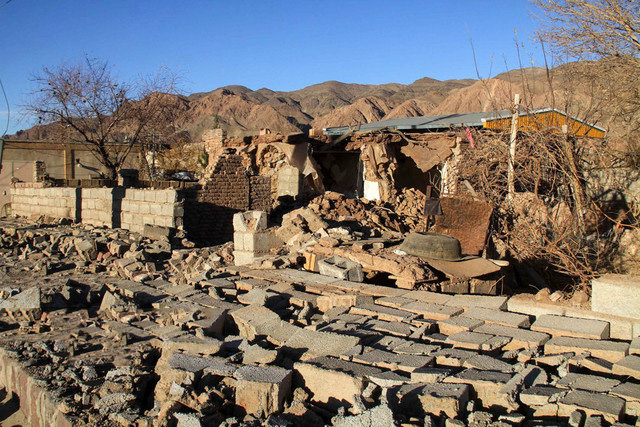 Kohbanan earthquake in Kerman left no fatalities but injured 42 and caused some damages to the houses.
Iran is a seismic country
Located in the Alpine-Himalayan orogenic belt, where more than 95 percent of the world earthquakes occur, Iran is a seismic country. Being crossed by several major faults that cover at least 90 percent of the country Iran's earthquakes normally hit at a shallow depth of less than 25 kilometers and that's why they are so destructive, YJC quoted geologist Vida Khaki as saying.
Khaki highlighted that due to the aforementioned characteristic of the earthquakes in Iran earthquake early warning systems which are currently being used in Japan, Taiwan, Mexico and the U.S. are not very much applicable in Iran.
Since 1900, at least 126,000 fatalities have resulted from earthquakes in Iran. With a more than 80 million population, most of which live in cities close to seismic zones, careful study of Iranian seismic hazards and getting prepared for impending powerful quakes are of utmost importance.
While over the past 40 days many minor to powerful quakes have stricken different provinces including Kermanshah, Kerman, Khuzestan, and Tehran there are no links between them, Khaki said, adding, Iran have different seismic zones, for instance, the central Iran's faults cause shallow depth but strong temblors like the 2003 Bam earthquake while in Alborz region the quakes happen at fairly deeper layers and are less strong.
Owing to the recent, tragic quake of Kermanshah people are more sensitive to quake news and may feel the earthquakes have grown in number lately but in fact by going through the reports of the last two years one can simply conclude that the number of quakes have always been high in the country, she explained.
Having said that, there is not much we can do to predict earthquakes or stop them from happening. No one can decide whether the recent quakes were the onset of a destructive one or not or have activated other faults. We have to learn to deal with it and lay the groundwork for the future disasters.
While the government is mainly in charge of renovating the slum areas and improving the preparedness of the country for any disaster we are also responsible for ourselves and our loved ones by taking safety measures and precautions and avoiding fueling and spreading unfounded, unconfirmed rumors.
We all should deal with the fact that Iran is seismically active and we have to put up with it and prepare for the worst by doing the best we can.
MQ/MG