No link between recent quakes across Iran: seismologist
December 6, 2017 - 16:53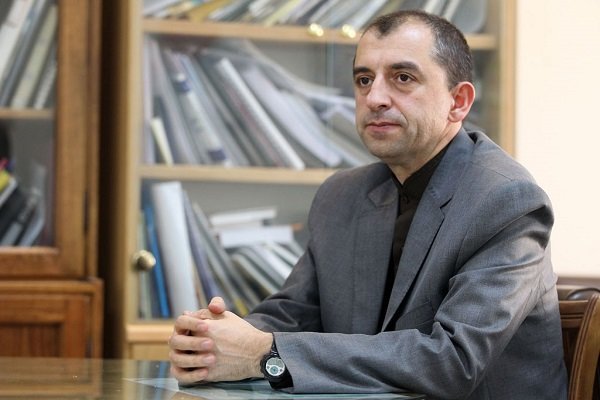 TEHRAN — Recent earthquakes hitting provinces of Kermanshah, Tehran, Kerman, Bushehr and Gilan are not connected to each other, professor of engineering seismology Mehdi Zare said.
No one can find any direct relation between the recent quakes which rocked Azgaleh in Kermanshah on November 12, Damavand in Tehran on November 30, Hejdak in Kerman on December 1, Dayyer in Bushehr and Langarud in Gilan on December 5, he explained.
Each of the aforesaid earthquake occurred in a separate fault zone and are not practically linked to each other so predicting them is impossible not only in Iran but also in any other developed countries, Khabaronline quoted Zare as saying.
That over the past three week consecutive earthquakes have shook different provinces of Iran is a truth and is reflecting the fact that Iran's fault systems are active, he stated.
"Delete all messages shared on social media which are relating such incidents to one another and stop them from going viral," he suggested.
Magnitude 7.3 temblor which struck the western province of Kermanshah was one of the most powerful and destructive quakes which has hit Iran over the past 30 years. It claimed more than 480 lives and left more than 12,000 injured and displaced.
Although cold weather and the razed-to-the-ground houses are causing great discomfort to the citizens who are still mourning the losses of their loved ones, aids are still rushing to the quake-hit areas. As announced by Iran's head of Red Crescent Society, Ali Asghar Peyvandi, so far some 520 billion rials (nearly $13 million) are donated by the Iranians to the quake victims.
Fortunately the rest of the quakes namely the magnitude 3.8 Tehran earthquake, the magnitude 6.1 Kerman quake, the magnitude 4.9 Bushehr quake, and the magnitude 4.8 Gilan earthquake didn't cause any fatalities but sparked fears among Iranian over the past few weeks.
MQ/MG