Run-down areas, subsidence dragging down Tehran
December 24, 2017 - 9:27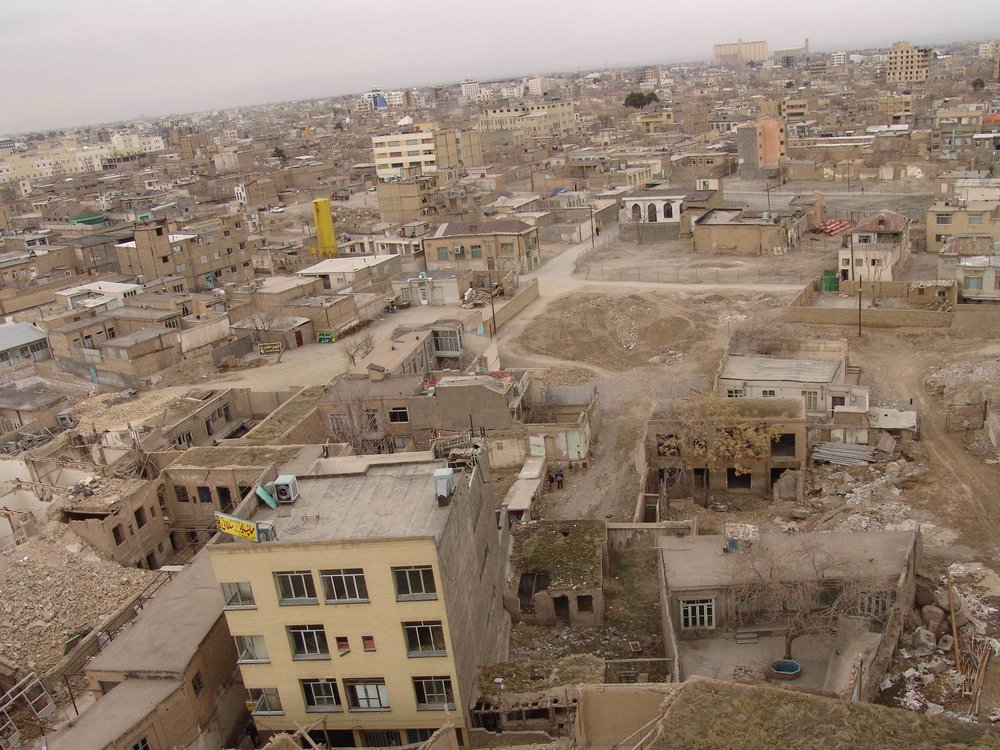 TEHRAN — The magnitude 5.2 tremor on December 20 near Tehran once again has heightened serious concerns over the city's resistance to an imminent and most probably destructive earthquake.
The some parts of country have been affected by recurrent strong quakes over the past 40 days and suffered damages to a certain extent.
Tehran, the capital, is now the center of attention as the likelihood of a severe earthquake has given rise to speculation about a nightmare and grim scenario for the city of 10 million population.
However, amid the speculation and the growing concerns for the most populated Iranian city some worries stand out among the rest.
Run-down areas, budget deficit to retrofit or reconstruct old buildings, and last but not least land subsidence in Tehran are twisting the knife in the wound.
Land subsidence can be disastrous
Tehran city councilor Shahrbanoo Amani has explained in an article published on Saturday in the Arman newspaper that land subsidence in Tehran, aggravated by depleting groundwater resources, can prove disastrous in Tehran.
According to official reports, the plains in southern Tehran are subsiding by an average of 36 centimeters a year and one millimeter a day.
Ali Beitollahi, an official with Ministry of Transport and Urban Development, has said cracks have already developed in some buildings in some districts in Tehran and would definitely lead to total destruction of the buildings in a powerful earthquake.
Districts 12, 17, and 18 are most vulnerable areas which will suffer serious damage in an earthquake, he said, warning, "In case we don't take action the ground may open up and swallow some parts of Tehran."
Limited budget hinders renovation of run-down buildings
MP Sadif Badri has told IRIB that the budget allocated to renovation of the run-down areas in the next year budget bill is limited.
The next fiscal year starts on March 21, 2018.
Considering the vastness of run-down areas in the country, the budget allocated to this sector is pretty low, Badri said, adding some 20 million live in such areas stretching over 130,000 hectares of the country.
Earthquake near Tehran is reminder of a potential danger
The earthquake near Tehran was a reminder of a possible danger threating the city, Mohsen Hashemi, chairman of the Tehran city council, has said.
"We know exactly what we should do in the event of an earthquake but unfortunately we haven't done anything" to get prepared, Hashemi lamented.
Thankfully the quake was neither strong enough to cause serious damage nor too minor that no one would feel it.
"Consider yourselves fortunate as we received a warning with the least possible damage possible," remarked Hashemi, who was director of Tehran metro for 13 years.
Possibility of stronger quake cannot be ruled out
While it is not scientifically possible to predict an earthquake, regarding the fault lines surrounding the province of Tehran, there is a high chance of a powerful earthquake in the coming weeks.
Professor of engineering seismology Mehdi Zare have explained that the recent quake of Tehran might have doubled the chances of a magnitude 7 to 7.5 earthquake in Tehran within the next two to 16 weeks.
According to official and unofficial reports, the city is not ready to face a massive earthquake.
Ahmad Sadeqi, Director of the Tehran Disaster Mitigation and Management Organization (TDMMO), told the Tehran Times that as per an overall performance assessment conducted in 2011 responsible organizations -including fire department and Red Crescent Society- disaster preparedness was less than 10 percent in Tehran.
There might be no time to take any serious and effective measures but due to the unpredictability of the earthquake one cannot just sit and do nothing and wait for the worst.
Both the government and the public should be alarmed and figure out ways to diminish the possible threats to the minimum.
MQ/PA