Magnitude 5.2 earthquake rocks Tehran
December 21, 2017 - 0:24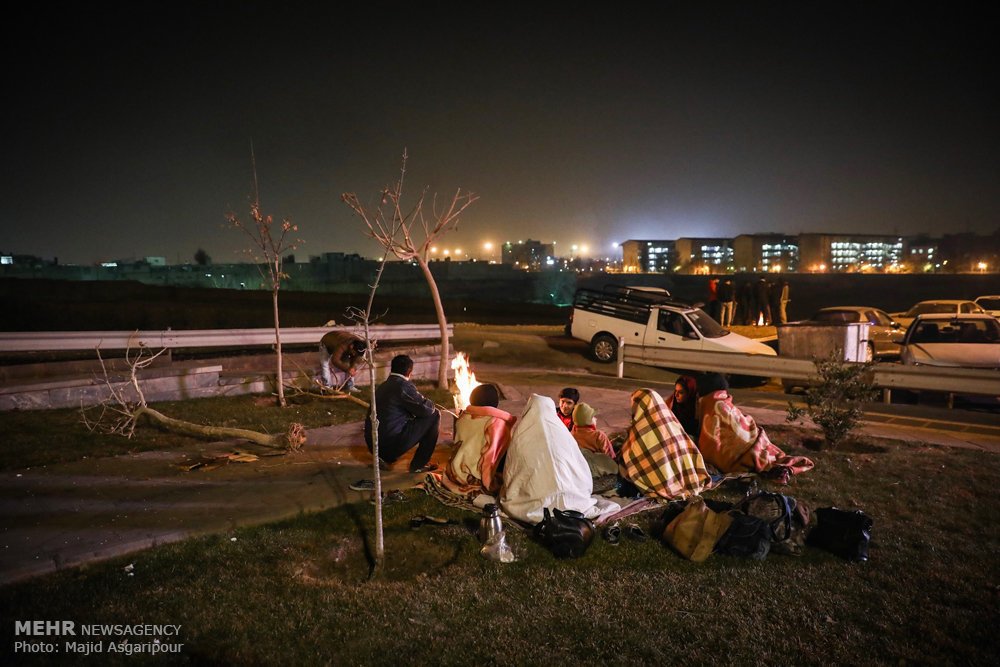 A magnitude 5.2 earthquake hit Tehran at around 11:27 p.m. local time.
The earthquake occured 7 kilometeres beneath earth's surface.
No casualties have been reported so far.
The quake was felt in other provinces of Qom, Gilan, Markazi, Qazvin and Alborz.
The epicentre was at Meshkin Dasht in Alborz Province, 50 km west of Tehran, Tasnim news agency quoted Morteza Salimi, the head of Relief and Rescue Organization of Iran's Red Crescent Society, as saying.
Fearing stronger aftershocks tehraners have flooded into the streets.
Officials have warned of possible stronger quakes within the next hours.
Seismologist Mehdi Zare have explained that the recent quake may activate other fault lines of Tehran and Eshtehard and increase the likelihood of a major quake in the capital, Khabaronline reported.
Due to the unpredictable nature of earthquake and despite 13 minor aftershock shaking provinces of Tehran and Alborz the possibility of a major temblor cannot be ruled out yet.
MQ