Hundreds of conex boxes delivered to quake-hit Kermanshah
December 10, 2017 - 18:34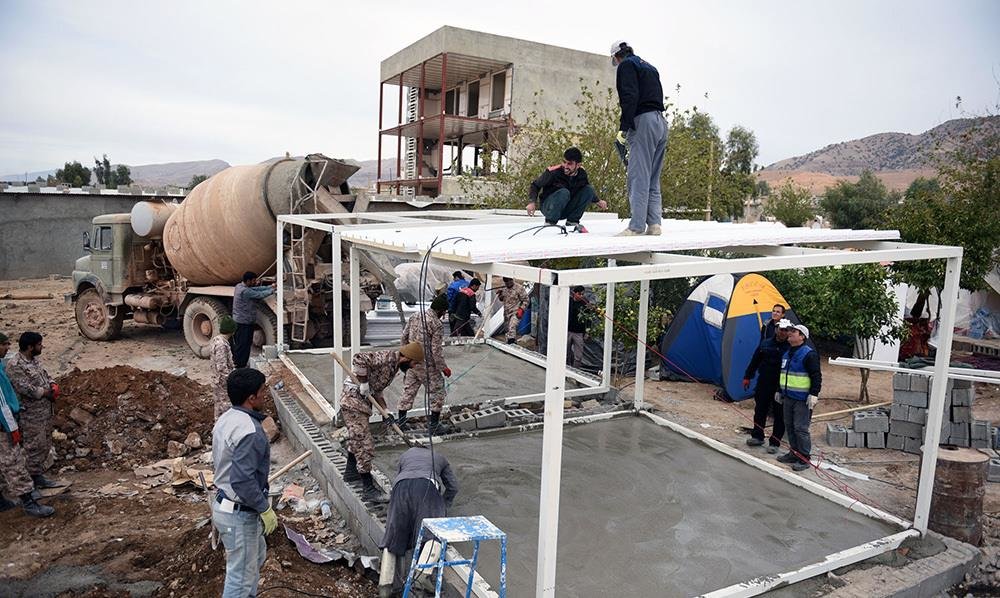 TEHRAN – Up to now 886 conex boxes have been delivered to the earthquake-stricken regions of Kermanshah, head of the National Disaster Management Organization said on Saturday.
A magnitude 7.3 quake which jolted the western province of Kermanshah on November 12 caused severe damages and casualties in the area. The cold weather and completely wrecked houses left many displaced victims of the temblor in immediate need of accommodation.
The construction process of 923 conex boxes have been completed and 886 conex homes have been delivered to people in need, Mohammad Najjar said, YJC reported.
One of the top priorities is to rebuild houses which have been completely ruined and then to repair those which have partly damaged, he said, adding, "Debris of 2,912 ruined homes have been cleared away and 4,196 individuals have applied for loans."
"Reconstruction of old houses can reduce the damages and casualties of earthquakes. In this line, some 200,000 rural houses all over the country are reconstructed annually which is why recent magnitude 6.1 earthquake in Kerman [on December 1] didn't cause any fatalities," Najjar explained.
According to Iran's forensics, Kermanshah quake has so far claimed 579 lives of whom 518 are from the city of Sarpol-e Zahab. The deadly quake also left some 12,000 injured who were transferred to other cities to receive professional medical care.
MAH/MQ/MG