Reconstruction in quake-hit Kermanshah will be completed by late September
April 30, 2018 - 1:45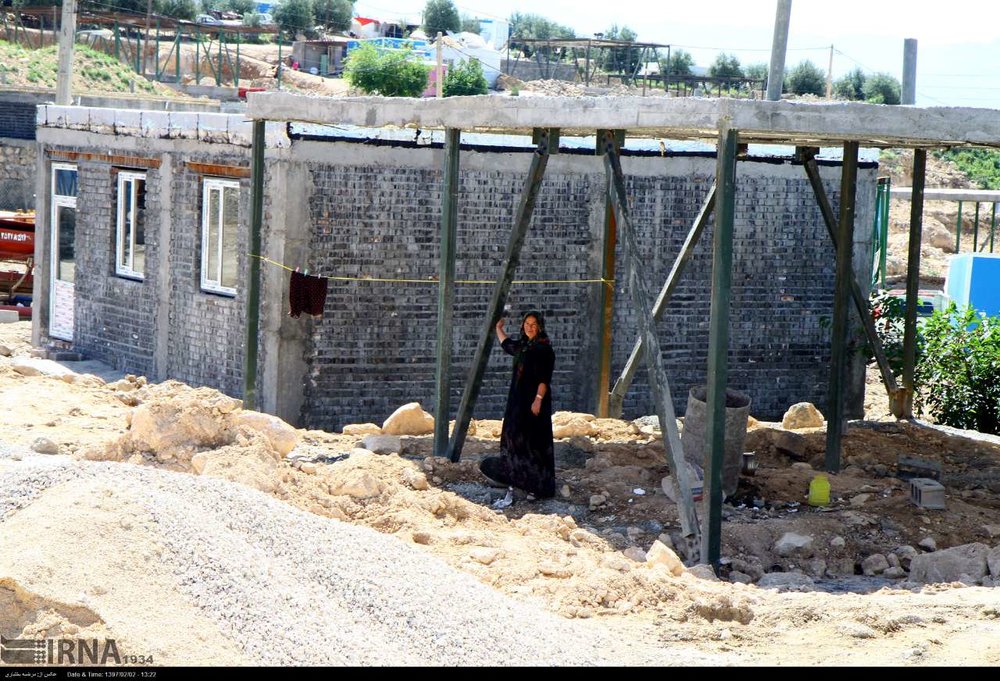 TEHRAN – Reconstruction work in quake-hit areas of Sarpol-e Zahab, the western province of Kermanshah, will finish by the Iranian calendar month of Shahrivar (September 22), Ismail Najjar, head of the state-run National Disaster Management Organization, has said.
The speed of reconstruction is "fine", Najjar said, adding there is some paperwork that impedes the process but the projects are being carried out "seriously".
On November 12, 2017 a destructive magnitude 7.3 earthquake hit Sarpol-e Zahab. Some 90,000 houses were partly or completely damaged by the tremor in urban and rural areas of the region. Sadly, the quake took over 660 lives and left more than 10,000 injured. Those quake victims who have lost their homes spent a bitter winter in tents and conex boxes.
Currently all the debris in Sarpol-e Zahab have been removed and construction of new houses is underway, IRNA quoted Jajjar as saying on Sunday.
The responsibility of renovating quake-hit areas in Kermanshah Province including Sarpol-e Zahab city is assigned to Islamic Revolution Housing Foundation but other institutes and organizations namely Islamic Revolutionary Guard Corps (IRGC) are also collaborating on renovation process, he added.
There is a plan to remove all the conex boxes after the restoration is completed, he said, adding that the government will pay the price of these boxes to quake victims.
MAH/MQ