At least 407 killed as strong quake rattles western Iran
November 13, 2017 - 8:52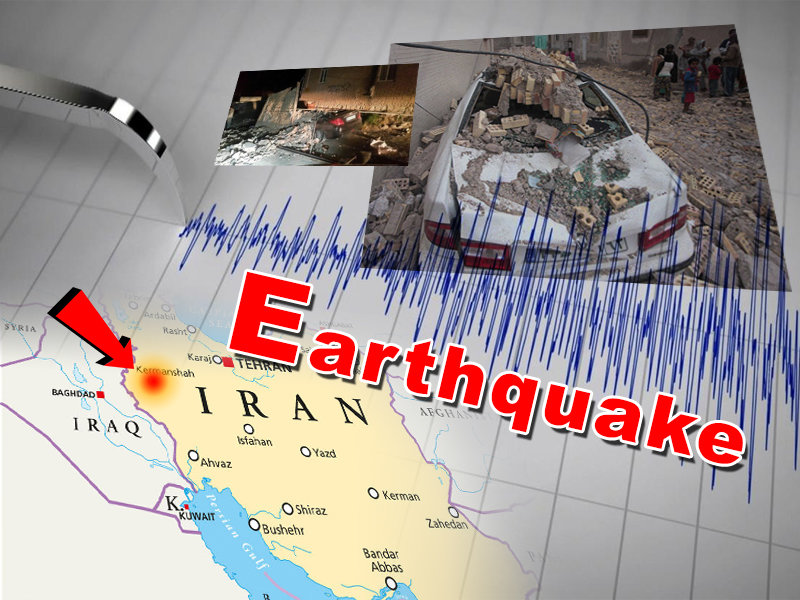 A powerful 7.3-magnitude earthquake hit western Iran's Kermanshah province on Sunday night, killing at least 407 people and injuring 6,700 so far. The incident occurred at 9:48pm local time. It struck at a depth of 11 kilometers.
The epicenter of the quake was in the city of Azgeleh, near the border between Iran and Iraq. But the highest casualties occurred in the town of Sarpol-e Zahab.
According to the National Disaster Management Organization, power cuts had been reported in Kermanshah and houses in some villages have been damaged to various degrees.
The earthquake was felt in several provinces but the hardest hit province was Kermanshah, which announced three days of mourning.
The quake was so powerful that the tremors were felt in some regional countries, including Turkey, Kuwait and the UAE, according to social media users.
Soon after the quake occurred, Leader of the Islamic Revolution Ayatollah Seyyed Ali Khamenei issued a message calling on all Iranian officials and institutions to "rush to the aid of those affected in these early hours [after the incident]."
The Leader said the country's entire range of capabilities had to be used swiftly to prevent a further rise in the death toll.