U.S. sanctions against Iran block donations to quake victims
Anonymous benefactor donates $2.5m for quake-hit Kermanshah
November 19, 2017 - 20:25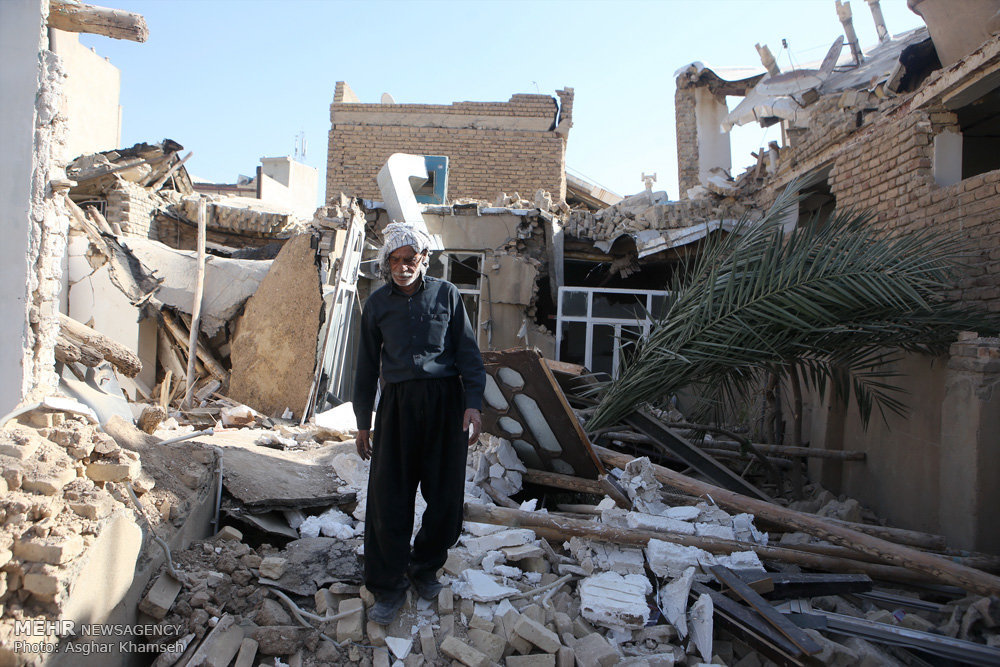 TEHRAN — An anonymous benefactor has donated 100 billion rials (nearly $2.5 million) to earthquake-stricken province of Kermanshah, head of the Imam Khomeini Relief Foundation said on Thursday.
"Following a phone call from a generous philanthropist we received a cheque for 100 billion rials the next morning," Parviz Fattah said, without giving further details.
The magnitude 7.3 quake which hit Kermanshah hard on November 12 urged many celebrities, sportsmen as well as benefactors and ordinary people to collect money, food, blankets, and valuable supplies for families whose lives have been disrupted by the natural disaster.
The donations weren't solely confined to people living in the country; Iranian nationals residing in other countries also called for donations in social media and managed to collect substantial sums of money.
However, some of the donations collected in the U.S. are reportedly blocked on account of the sanctions imposed against Iran.
For one, Tohid Najafi, a medical professional based in Detroit, U.S. who had set up a Facebook page to raise money for the families of the victims and the survivors of the Kermanshah temblor, was kept from transferring the money to Iran.
According to an interview published on Aljazeera on November 16, seeing the extent of the damage, Najafi on Monday (one day after the disaster) rallied the 65,000 members of his online group, Persian Americans, to help.
He set a goal for $110,000 over the next month and hoped that within the first day he would manage to raise up to $15,000. But when he woke up the next morning, online donors had already chipped in more than $80,000. By Wednesday, the sum raised had surpassed $200,000.
On the first day of his effort, Najafi received a message by Facebook informing him the funds "will not be released", until the social media site receives from him the required authorization from the United States Department of Treasury.
However, United States Treasury Department does not allow any platforms to disburse funds directly to, or be routed by proxy to a state or person that is currently located in an embargoed region.
Regardless of the sanctions, it seems only logical that the Department should allow exemption for the time of disaster. The contributions can make a change in the disrupted lives of people who are facing their worst nightmares by losing their loved ones and a not having a roof over their head.
MQ/MG