President Rouhani visits quake-hit city in western Iran 
November 14, 2017 - 13:48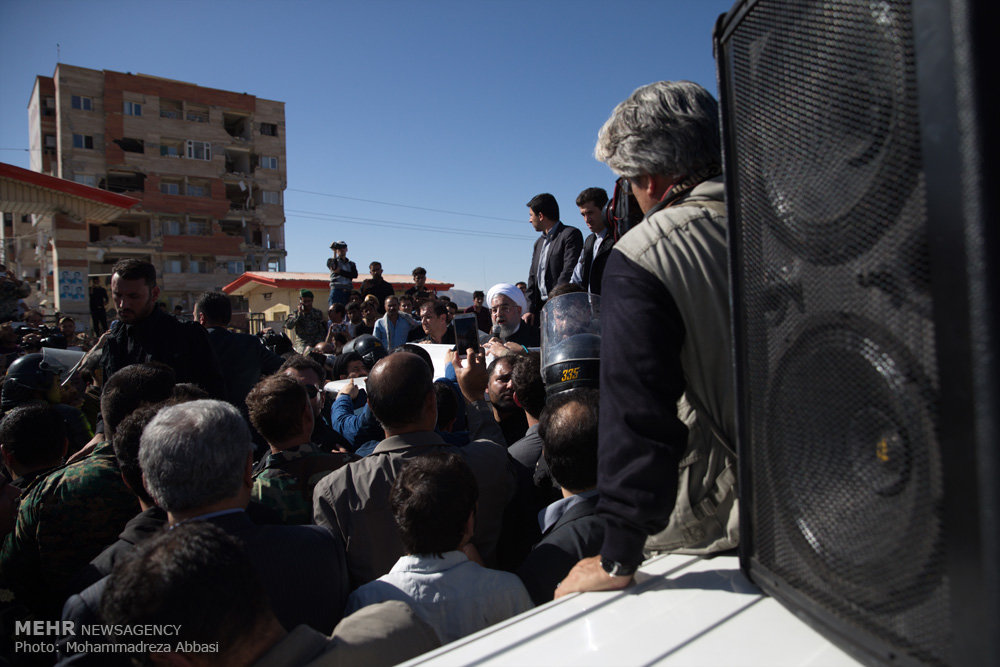 KERMANSHAH – President Hassan Rouhani visited the quake-stricken city of Sar-e Pol-e Zahab in the western province of Kermanshah to directly monitor rescue efforts.
A very strong quake, measuring 7.3 on the Richter scale, sent shockwaves across Kermanshah and surrounding provinces and cities in Iran and neighboring Iraq. Sar-e Pol-e Zahab was hardest hit by the quake which happened at 21:48 p.m. local time.
The tremor has so far left more than 400 killed and more than 7,000 injured.
It is considered the strongest earthquake hitting Iran over the past decade. Reportedly 12,000 residential buildings have suffered severe damages in the earthquake.
The injured are being flown to cities including Tehran for treatment.

PA/PA