Archaeological probe finds prehistoric gravestones in southeast Iran
May 24, 2017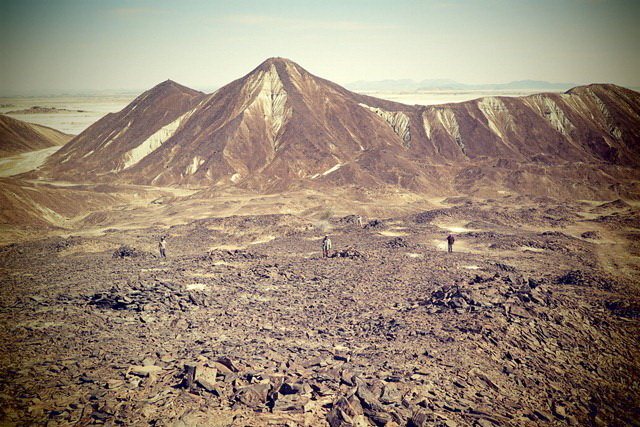 TEHRAN – A team of archaeologists has bumped into 5000-year-old gravestones during its probe into an ancient necropolis in Sistan-Baluchestan province, southeast Iran.
Sets of twin and triple tombstones exist amongst the newly excavated gravestones that are believed to date back to 3rd millennium BC, according to initial surveys conducted by experts affiliated with the Research Institute for Cultural Heritage and Tourism, IRNA reported on May 21.
Covering 430 hectares area of land, Dombkouh archeological site is home to over 5,000 graves, a majority of which are linked to the Parthian era (247 BC–224 CE), says Morteza Hessari, an archeologist with the research team.
The gravestones are categorized into nine patterns based on their visual layouts and the excavations yielded several aircrafts such as fragmented vessels, he added.
PHOTO: A general view of Dombkouh archeological site in southeast Iran.
AFM/MG