In blow to former lawmaker, Zarif, Maj. Soleimani smile together  
June 2, 2017 - 17:2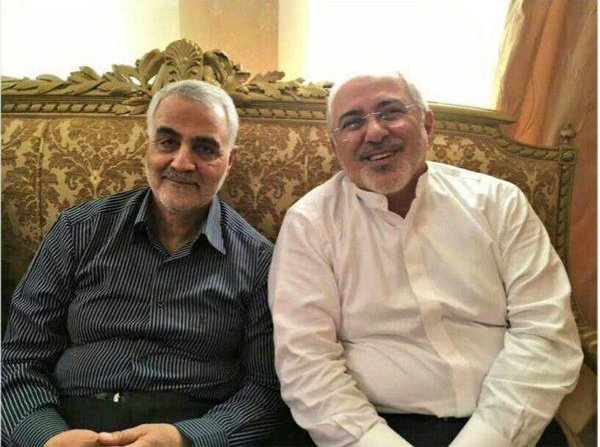 TEHRAN – Iranian media outlets published a smiling picture of Iran's Foreign Minister Mohammad Javad Zarif sitting on a sofa with Major General Qassem Soleimani after scandal broke Zarif had agreed to a weird swap with the U.S. to trade the commander for unrestricted banking ties with Tehran. 
Soleimani is the head of the Qods Force, the external arm of the Islamic Revolutionary Guard Corps.
The appearance comes days after comments by Mahmoud Nabavian, a former member of the parliament, on the bizarre swap plan went viral on Iranian social media.
The banking issue was a sticking point during nearly two years of negotiations between Iran and six world powers, which resulted in removal of sanctions against Tehran in reward for it scaling back its nuclear program, of which Nabavian, a 52-year-old cleric, is a vocal critic.
The incendiary comments drew strong rebuke from Zarif, who has demanded the firebrand cleric apologize officially.
"Otherwise, I will sue him for the comments", Zarif said threateningly.
Controversial Nabavian tried to explain away his fiery remarks, saying the agreement between the Rouhani administration and the Financial Action Task Force on Money Laundering (FATF) would eventually lead to the handing over of Soleimani, among many others.
AK/NA