Zarif calls on former firebrand MP to apologize for false claims
May 31, 2017 - 19:47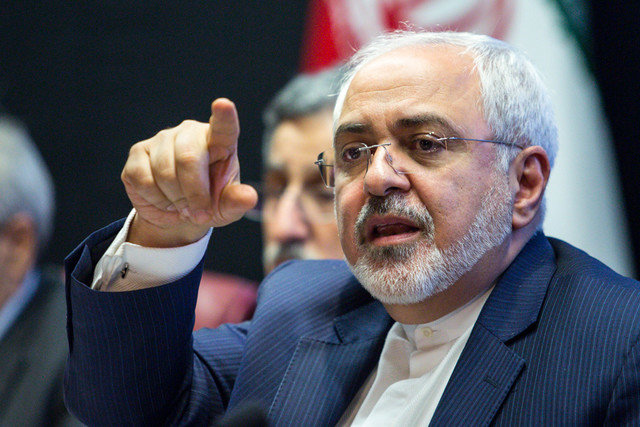 TEHRAN – Foreign Minister Mohammad Javad Zarif has called on a former parliamentarian to officially apologize for his latest comments which he said were "shameful".
Mahmoud Nabavian, a former member of the parliament, said recently that Zarif had agreed to hand over the commander of Quds Forces of the Islamic Revolution Guards Corps (IRGC) Major-General Qasem Soleimani to Washington in exchange for establishing banking relationships with Tehran.
"America had said that the banking relationships would be established only if you hand over Qasem Soleimani completely handcuffed," Nabavian claimed, adding that the Iranian side has agreed to the deal.
Zarif, furious at the comments, told reporters on Wednesday that he will sue Nabavian unless he officially apologizes.
"Given my deep affection for Major-General Soleimani, I will pursue this issue through legal channels because my colleagues and I were badly hurt… unless he personally apologizes and more importantly repents."
The former lawmaker later tried to explain away his incendiary remarks, saying the agreement between the current administration and the Financial Action Task Force on Money Laundering (FATF) is what would lead to the handing over of Soleimani among many others.
Nabavian, a 52-year-old cleric, has also been very vocal in his criticism of the nuclear deal, or the JCPOA, which the Rouhani administration clinched with six world powers including France, Britain, Russia, China, the U.S. and Germany.
It's been about a year and a half since the implementation of the nuclear deal but no banking relationship has been established, he says.
MH/PA