By Naghmeh Mizanian
Iranian female crocodile farmer calls for support
June 6, 2017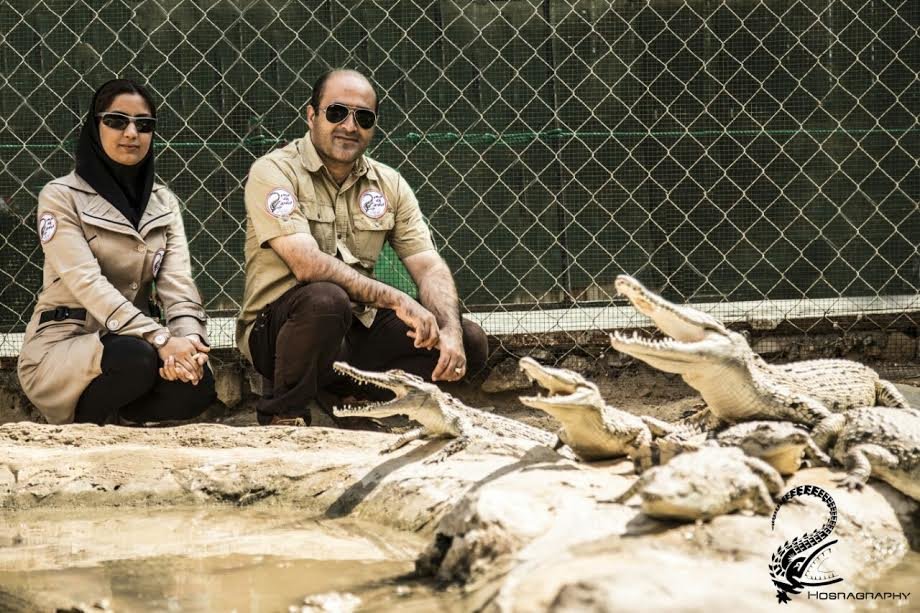 TEHRAN – Mojgan Roostaei is the only Iranian female entrepreneur who works on crocodile breeding in the country.
Roostaei, 33, is one of the exemplary job creators in the southern province of Hormozgan. She has called officials for providing financial support to improve her first-of-its-kind job.
She started business in 2007 with her novel idea of creating a crocodile breeding farm, something nobody had touched before in Iran.
The crocodile breeding farm was inaugurated in 2010 in the southern Persian Gulf Island of Qeshm, Roostaei wrote in an emailed interview with the Tehran Times.
She continued with establishing a crocodile park in a different area, which was accomplished in 2011.
The crocodile park is a place where people, especially children, become acquainted with animals.
In the crocodile park, people are encouraged to love animals.
Roostaei started crocodile farming backed by all-out support and encouragement of her husband, Behrouz Salarvand. The couple sell crocodiles to different zoos and animal farms.
The crocodile park is now one of the tourist attractions of Qeshm Island and the number of its visitors is increasingly growing.
A number of 20 residents of Qeshm Island, of them five are women, are trained for crocodile farming and they are now employed in Roostaei's Noopak Crocodile Park.
Not only women, but also many men are scared of lizards and insects, Roostaei, an animal lover, noted, underlining that no job is exclusive for women or men.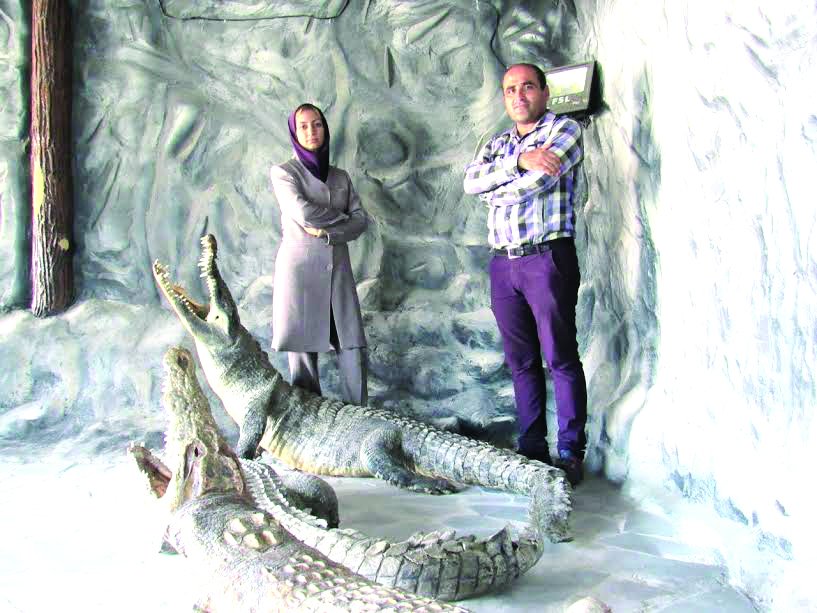 Many jobs are categorized as dangerous jobs, and safety standards should be observed in them. Crocodile farming is one of them.
Motherhood and crocodile farming are both difficult jobs, Roostaei, the mother of two, underlined. Crocodile farming is more difficult because the breeder should realize the animal's pain or any other difficulty. In addition, medical facilities and medicines for crocodiles are limited.
Contrary to common belief, these wide-snout reptiles have interesting social interactions and any crocodile behaves in a special manner.
Female crocodiles are entirely devoted to their babies and their habitats, the same as other animal mothers.
Roostaei and her husband left their home in Tehran to set up their business on Qeshm Island, a strip of land hugging the Iranian coastline inside the Strait of Hormuz. The warm and humid climate of the strait is ideal for breeding the toothy reptiles.
NM/MG