Iran's car production up 9.8% in 2.5 months
June 9, 2017 - 18:50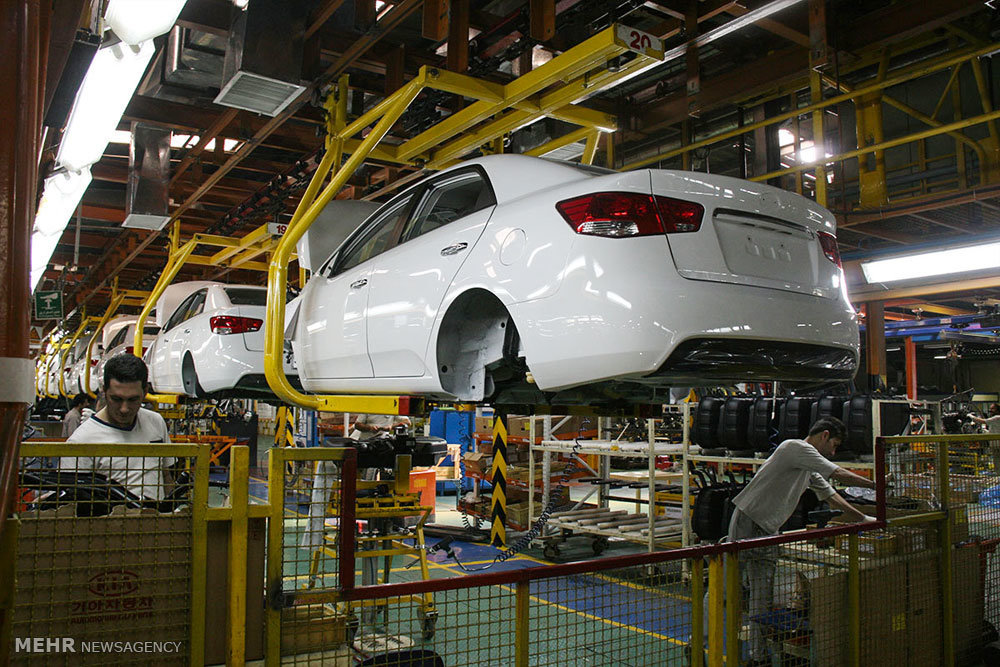 TEHRAN- Iranian carmakers manufactured 233,118 vehicles in the first 2.5 months of the current Iranian calendar year (March 21-June 5) with 9.8 percent rise compared to the same period of time in the previous year, according to Amir-Hossein Qanati, the spokesman of Iran's Auto Policy-Making Council.
Qanati put the number of vehicles manufactured during the first 2.5 months of the past year at 212,355, Tasnim news agency reported on Friday.
He also said that 220,716 passenger cars have been manufactured in the first 2.5 months of this year, showing 13.2 percent growth from 195,074 passenger cars manufactured in the same time span last year.
Iran manufactured 1.3 million cars in the past calendar year (ended on March 20, 2017) and targets to push the figure up to 1.5 million cars by the end of this year, Mehr news agency reported in early April, quoting Deputy Industry Minister Mansour Moazzami.
Producing more than one million of automobiles in 2016, Iran could rank first among the world countries regarding the growth in its car production, according to the report released by Organisation Internationale des Constructeurs d'Automobiles, commonly abbreviated OICA, (translated in English as the International Organization of Motor Vehicle Manufacturers) in early March 2017.
MA/MG