More companies prequalified for Iran oil projects
June 18, 2017 - 10:26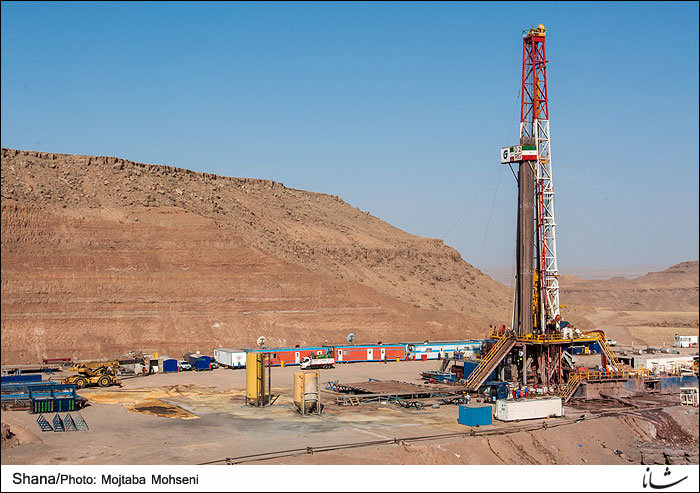 The National Iranian Oil Company has added five more international oil companies in its list of prequalified companies for Iran's oil and gas upstream projects, just days before the June 19 deadline for the Azadegan oil field tender consortia.
NIOC has added Russia's Gazprom Neft, Rosneft, Tatneft and Zarubezhneft and Azerbaijan's state-owned Socar, taking its list of prequalified companies to a total of 34, according to a list posted on its website.
Gazprom Neft and Zarubezhneft declined to comment, when contacted by S&P Global Platts on Friday, while Rosneft, Tatneft were not available.
Russia now has six companies with Gazprom and Lukoil in the list, the single largest number of prequalified companies for Iran's upstream projects, followed by five companies from Japan.
Officials at Russian companies have said they are potentially interested in projects in Iran but the companies are awaiting for a final contract to evaluate the economics and decide whether they are to take part in them and in which form, individually or via consortia.
NIOC's updated prequalified list of companies comes as Tehran is gearing up for the biggest test of interest in the country's oil sector in years, as major international oil companies prepare to bid for the right to develop the Azadegan oil field, one of its most prized assets.
The prequalified oil companies have been asked to provide details of their planned consortium partners by Monday, as part of NIOC's planned tender to develop the giant onshore Azadegan oil field, a source familiar with the matter said last week.
NIOC has also asked prequalified companies to seek its approval if they are selecting partners that have not been prequalified for Iran's upstream bidding rounds, the source said.
It plans to distribute detailed tender documents to the companies in July, the source added.
The tender will be Iran's first bidding round for a major oil field, having previously relied on bilateral negotiations to award development contracts. It is also the first to be launched under Iran's much delayed new model contract, the Iran Petroleum Contract, which is yet to be published.
This replaces the old buyback contract, which failed to attract sufficient investor interest due to its tough terms.
New contract
The delay in launching the new contract has held up Iran's plans to bring in new international oil companies and restore its oil production to pre-sanctions levels of around 4 million barrels per day (b/d).
"Azadegan is the core of Iran's upstream development plans, and accounts for most of Iran's target for oil production capacity increase. Hence, the upcoming tender is perhaps the most important event the government has been looking forward to for months now, if not years," Iman Nasseri, a senior consultant at FGE said last week.
The tender covers the development of the entire Azadegan field.
Azadegan currently produces around 125,000 b/d, with 75,000 b/d from the northern portion and 50,000 b/d from the south. NIOC plans to raise production to 150,000 b/d in the north and as much as 600,000 b/d in two phases from South Azadegan.
"Iran seems to be in favor of having a Chinese/Russian partner in key developments to keep the project alive together with the local contractor should a 'snap back' of sanctions pull the European partner back out of the project," Nasseri said.
At the start of June, Gazprom Neft and Austria's OMV, which is also a prequalified company, signed an agreement on cooperation on projects in Iran.
The MOU outlines possibilities for working together on "analysis, assessment and study of certain oil deposits... in the territory of [Iran] in cooperation with the National Iranian Oil Company (NIOC)," the two companies said in a statement at the time.
It said Gazprom Neft was "studying the possibility of participating in the development of two blocks in Iran" and given OMV's experience in Iran and the Middle East, "joint geological assessment of blocks will be most effective."
Gazprom Neft earlier said it was looking at the Changouleh and Cheshmeh Khosh oil fields.
Iran has already invited OMV to participate in an imminent tender to develop the Azadegan oil field.
Malaysia's state-owned Petronas and Royal Dutch Shell have handed over their technical studies report on the Azadegan oil field to NIOC, Iran's official Shana news agency reported Sunday.
France's Total and Japan's Inpex Corp. have also offered their surveys on Iran's largest crude reserves, Shana reported quoting Noureddin Shahnazizadeh, the managing director of Iran's Petroleum Engineering and Development Company.
Total, Shell, Inpex and Petronas are among the prequalified companies to bid for the Azadegan field.

(Source: PLATTS)