Iran's annual GDP growth at 12.5%: CBI
June 18, 2017 - 19:8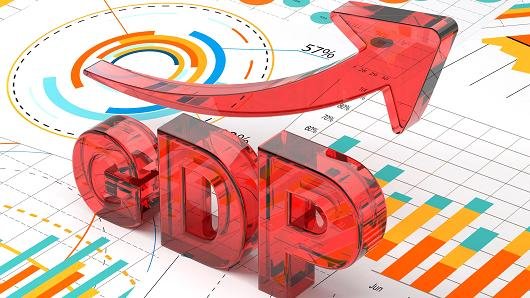 TEHRAN- Iran's growth of gross domestic product (GDP), including oil sector, hit 12.5 percent in the previous Iranian calendar year 1395 (ended on March 20, 2017), the Central Bank of Iran (CBI) reported.
Iran's GDP stood at 6.691 quadrillion rials (about $178.5 billion) last year, based on the market prices in fiscal year 2011-12.
The increase in production and exports of oil in 1395 contributes to the main part of the registered 12.5 percent growth; however, excluding oil, the growth also recorded a positive trend. Accordingly, Iran's economic growth, not including the oil sector, stood at 3.3 percent last year, up from -3.1 percent in year 1394.
The Statistical Center of Iran, the other Iranian official body that is in charge of releasing macroeconomic data, has put the country's non-oil GDP growth at 6.3 percent during the past Iranian calendar year.
According to the SCI's recent report, GDP growth, including the oil sector, touched 8.3 percent in the said period.
The International Monetary Fund has forecasted that Iran's real GDP growth is expected to rebound to 6.6 percent in 2016-17.
HJ/MA