France's Total to go ahead with major Iran gas project: CEO
June 20, 2017 - 18:33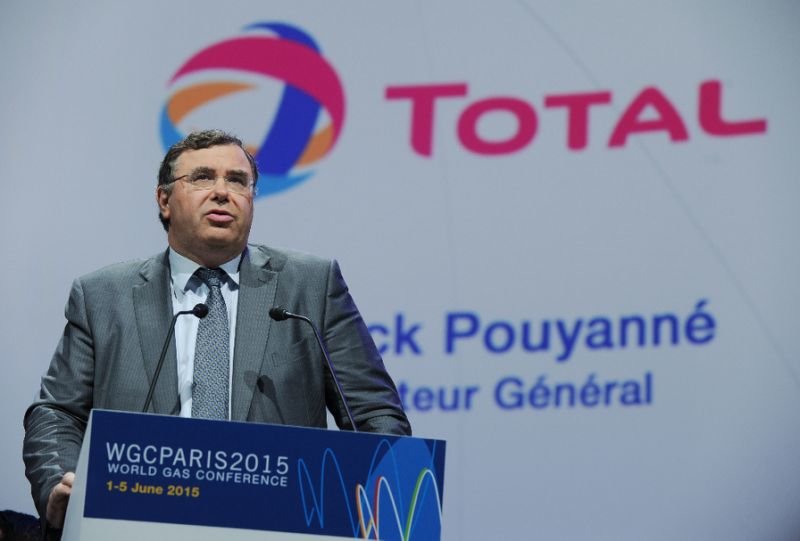 Total will go ahead with development of a giant Iranian gas field this summer, its CEO told Reuters, in the first major western energy investment in the country since Tehran signed an international nuclear deal.
Chief Executive Patrick Pouyanne said the French group would make an initial $1 billion investment after the United States extended sanctions relief for Iran under the 2015 agreement.
Washington has warned that it could cancel the sanctions waivers if it believes Tehran is not curbing its nuclear program in line with the deal with world powers.
"It is worth taking the risk at $1 billion because it opens a huge market. We are perfectly conscious of some risks. We have taken into account (sanctions) snap-backs, we have to take into account regulation changes," Pouyanne said in an interview.
The offshore field was first developed in the 1990s, and Total was one of the biggest investors in Iran until the international sanctions were imposed in 2006 over Tehran's nuclear program.
Total has decided to return and develop phase 11 of the South Pars project in the Persian Gulf, which will cost up to $5 billion, at a time when President Hassan Rouhani has faced criticism at home over a lack of economic revival following the easing of sanctions under the nuclear deal.
Total holds a 50.1 interest in the South Pars project along with state-owned China National Petroleum Corporation, with 30 percent, and Iran's Petropars with a 19.9 percent, Pouyanne said.
The French group has also made a number of significant investments in recent years in Abu Dhabi, Qatar and Brazil as Pouyanne sees the three-year downturn in the global energy market as an opportunity to clinch deals for cheap resources to secure strong growth.
(Source: Reuters)