Total deal 'completely razed wall of sanctions': government
July 4, 2017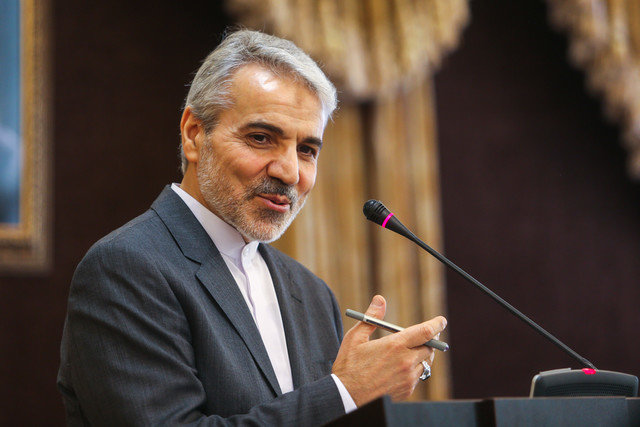 TEHRAN – The Iranian government spokesman has said that the $5 billion deal between Iran and the French Total sealed on Monday "completely razed the wall of sanctions".
Speaking in a weekly press conference on Tuesday, Mohammad Baqer Nobakht hailed the deal as "a precious deal after the implementation of the JCPOA (nuclear accord)."
Along with investments in the aviation and automotive sectors, this deal indicates that the effects of the nuclear deal are being materialized one after another, Nobakht noted.
Iran signed a new contract to develop the giant South Pars gas field with France's Total holding 50.1 percent of the share, and China National Petroleum Corporation (CNPC) taking a 30 percent stake, leaving 19.9 percent for Iran's Petropars.
The contract holds for 20 years.
According to Nobakht, the deal shows that efforts aimed at isolating the Islamic Republic have failed miserably.
He further noted that Total's investment in Iran is of great importance as it is the first major contract since the historic nuclear agreement went into force in January 2016.
Iran's deal with the French energy giant was signed despite concerns about a new, unpredictable administration in the United States. Since coming to power, Donald Trump has been reviewing Washington's approach to Tehran, discouraging many Western companies from investing in the country.
However, since the deal went into force and nuclear-related sanctions were lifted more than a year ago, Iran has been successfully expanding its ties with various countries.
Nobakht said the country's daily production of crude oil surpassed 3.9 million barrels last month, rising to a record high after the removal of anti-Iran sanctions.
The government spokesman described the hike in oil production as well as the agreement with Total as a milestone for the country, noting the anti-Iran sanctions regime has fully collapsed.
MH/PA