Rouhani: Missile attack on Daesh was 'essential'
June 21, 2017 - 17:31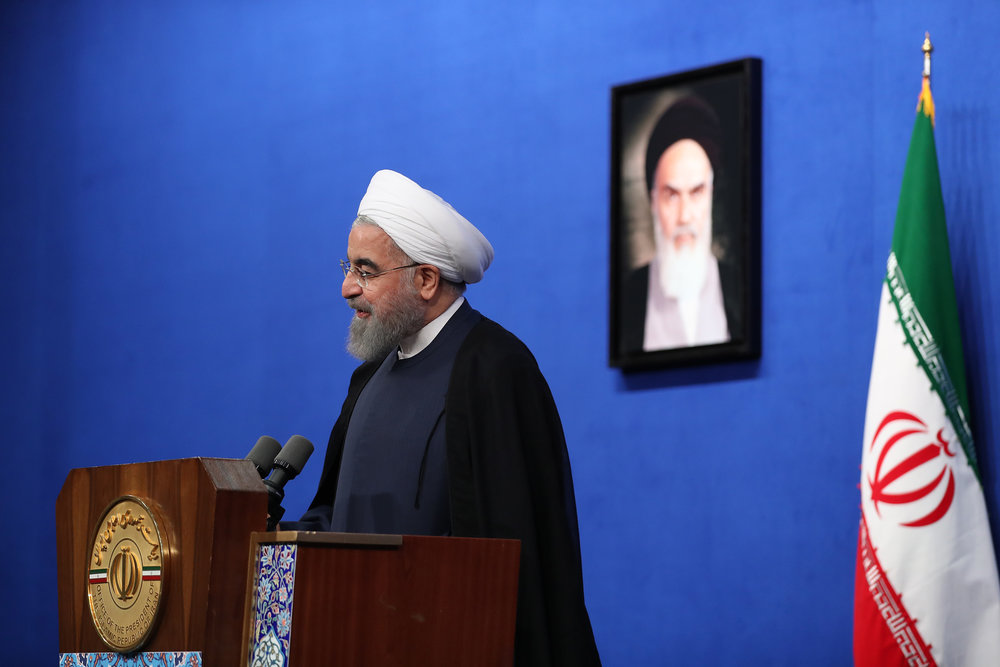 TEHRAN – President Hassan Rouhani said on Tuesday that the missile attack by the Islamic Revolution Guards Corps on Daesh territories was "essential", "right" and "proper".
Missile attack on ISIS was a decision on the basis of "national security", he said during an Iftar ceremony with clerics.
The IRGC fired missiles at Islamic State targets in Syria late on Sunday in retaliation for the group's deadly attacks in Tehran.
In two simultaneous terrorist attacks on the administrative building of Iran's parliament and the shrine of Imam Khomeini in Tehran on June 7, 17 people were killed and 56 injured.
Rouhani went on to say that Iran's policy on international issues has not changed and the country will respond firmly to any move that seeks to undermine "the Islamic Republic's greatness".
He also said that the terrorists could not achieve their objectives in Tehran attacks.
"As stated by Leader of the Islamic Revolution Ayatollah Seyyed Ali Khamenei, those who think they can slap the Islamic Republic of Iran will be slapped, because we have not changed our path and we will respond those who seek to betray our country and people," the president stated.
He added Iran will follow its path with "dignity" and "greatness", "unity" and "integrity".
NA/PA