Iran says U.S., its allies 'root causes' of human trafficking
June 29, 2017 - 20:30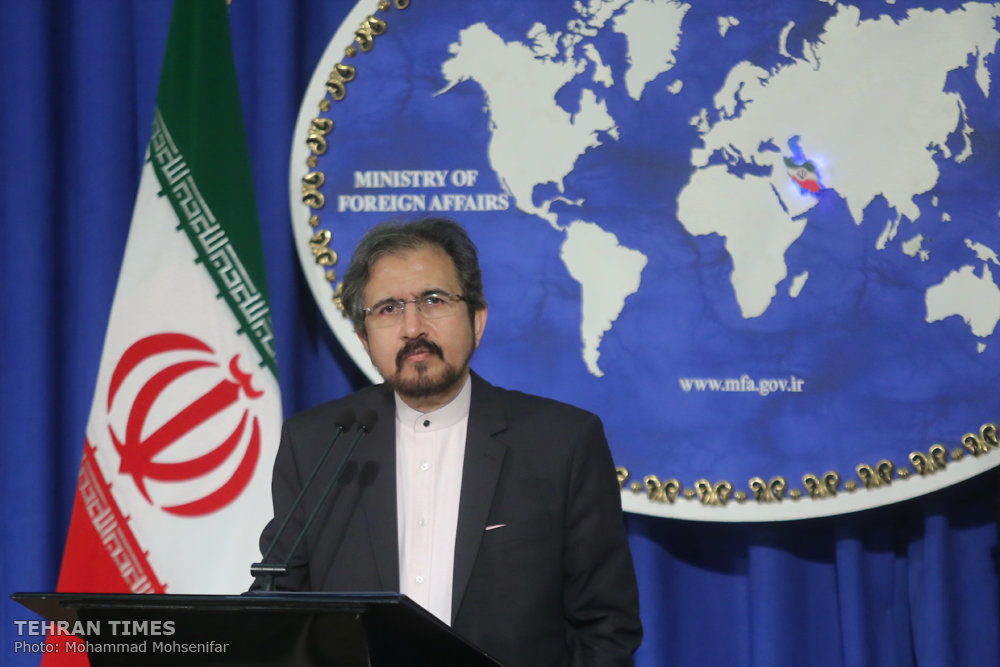 TEHRAN – Reacting to a recent human trafficking report by the U.S., Iran said on Wednesday that Washington and its allies are the "root causes" of the phenomenon.
"The root causes of human trafficking lie in unilateral, interventionist and aggressive policies as well as the wars of attrition, terrorism and ethnic cleansing in which the military and security forces of America and some of its allies are involved," a note carried on the official website of Iran's foreign ministry quoted spokesman Bahram Qassemi as saying on Wednesday.
The comments follow a report evaluating the U.S. Department of State's annual Trafficking in Persons (TIP) Report on June Tuesday.
The report places Iran, alongside with China, Russia, North Korea and Syria among others, on "Tier 3", which the report says are "The governments of countries that do not fully meet the TVPA's (the Trafficking Victims Protection Act) minimum standards and are not making significant efforts to do so."
Iran wan among "Tier 3" countries in the 2016 report, as well.
Governments of countries on Tier 3 may be subject to certain restrictions on assistance, whereby the U.S. president may determine not to provide U.S. government non-humanitarian, nontrade-related foreign assistance.
Denouncing "the groundless accusations" leveled at Iran, the spokesman cited legislative moves by the country's parliament (Majlis) to address the phenomenon.
The report comes "at a time when the Islamic Republic of Iran, in accordance with Islamic teachings, has one of the most modern constitutions in terms of respecting human dignity, and the Iranian parliament has also approved a law on fighting human trafficking in all shapes and forms, and ratified punishments for it."
Qassemi further said the international community expects those behind anti-human policies which have caused and fuelled human trafficking in the world to be identified and dealt with.
"Undoubtedly, the U.S. government is responsible in this regard, and cannot shirk its responsibility for that by playing blame games and leveling unfounded and false accusations against other countries," he added.
PA/PA