Iran insists it seeks no tension with Saudi Arabia
May 15, 2017 - 20:53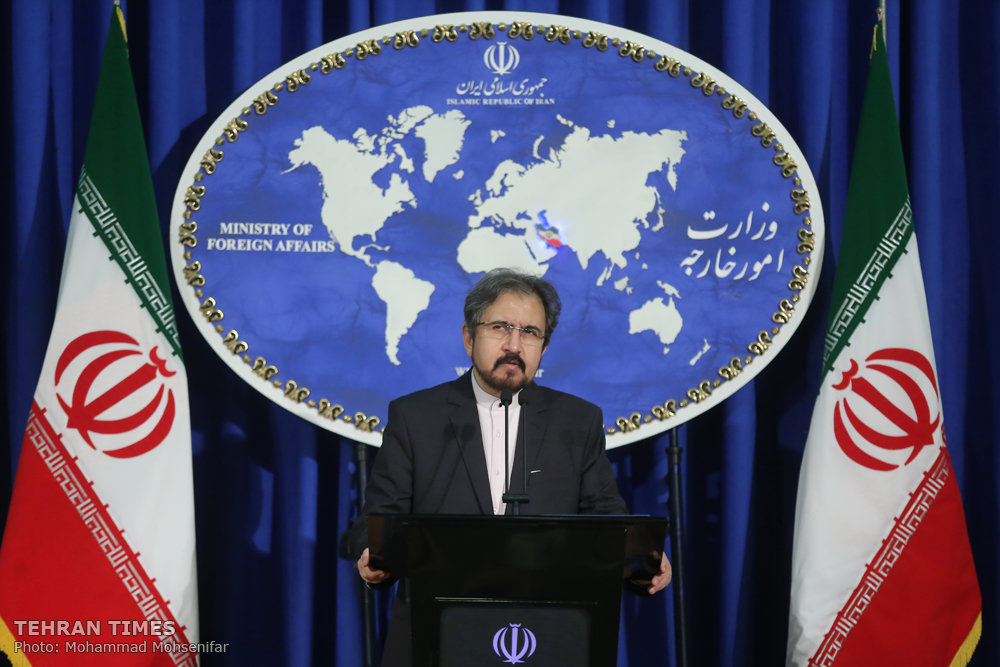 TEHRAN – The Iranian Foreign Ministry reiterated Tehran's position on Monday that the Islamic Republic does not seek any "tension" with Saudi Arabia.
"We hope they become aware that they are making mistakes, and make up for their past errors and create an atmosphere of agreement and negotiation," ministry spokesman Bahram Qassemi said in a news conference.
Iran is a vocal critic of Saudi attack on Yemen which has put a large proportion of the country's population on verge of starvation.
"Saudi Arabia has made strategic mistakes in Yemen and we hope it will become ready to hold talks with Iran in a fair atmosphere," Qassemi said.
Kuwait has put forward an initiative to reconcile Iran and Saudi Arabia. Iran answered positively to the move by the Kuwaiti emir by visiting Kuwait in February.
"Negotiation and agreement do not mean confirming all the behaviors of the governments and countries," Qassemi said.
Commenting on belligerent remarks by the Saudi crown prince Mohammed bin Salman who had said Saudi Arabia will take the "battle" inside Iran before its comes to Saudi Arabia, Qassemi said such "inconsiderate" comments originated from lack of true understanding.
"Iran's stance is clear and we hope that such remarks will not be made again, because it will bring unfavorable consequences for them," he said.
In a televised interview aired on May 2 the Saudi crown prince, who is also defense minister, openly threatened Iran, saying, "We won't wait for the battle to be in Saudi Arabia. Instead, we'll work so that the battle is for them [in their land] in Iran."
Elsewhere, Qassemi said that Iran seeks to help establish peace, stability and security in the Middle East.
"Those countries that claim fighting terrorism should follow Iran's strategy to prove their honesty," he said.
Commenting on Turkey's decision on building wall on border with Iran, he said that Iran welcomes any action that helps security in border areas.
Turkish Hurriyet Daily News reported on Tuesday that Ankara is considering plans to build a wall along the Turkish-Iranian border as part of measures against the outlawed Kurdistan Workers' Party (PKK).
Reportedly, the wall will be constructed along 70-km of the border near Agra and [the eastern province of] Igdir, and the rest will be protected with watch towers and iron fences, the report further said.
Iran will keep good ties with France
The Iranian Foreign Ministry spokesman also said Iran and France have always enjoyed good relations and this will continue under the new leadership in France.
Emmanuel Macron officially took power as president of France on Sunday.
Qassemi said, "Macron was the French economy minister and we had good agreements on major projects. We predict that these ties would continue in the new government."
NA/PA