Dialogue with Riyadh still best way to end impasse: diplomat 
July 8, 2017 - 20:37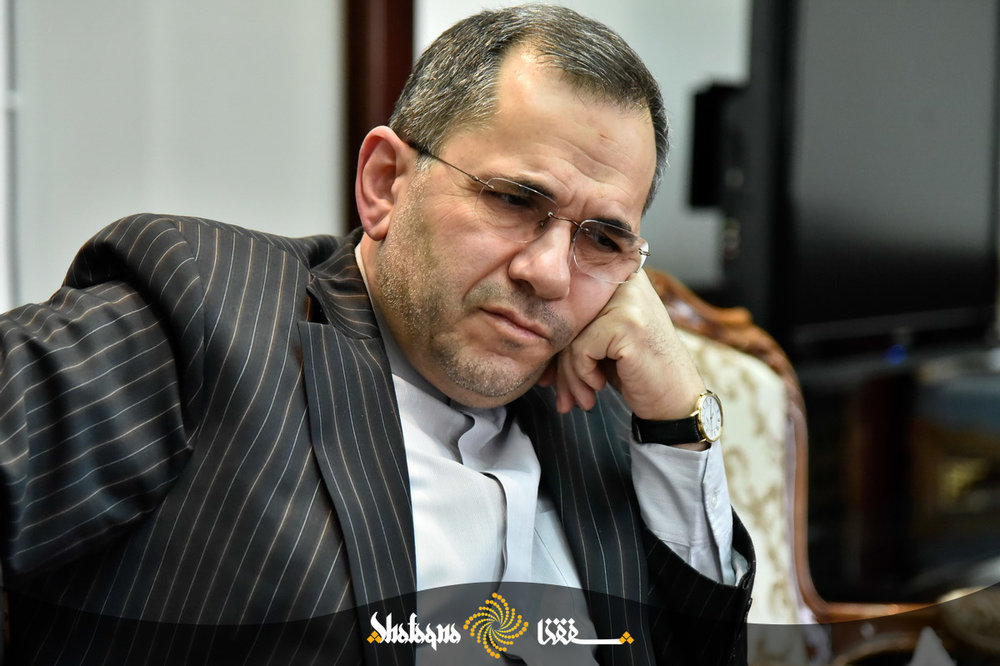 TEHRAN – A top Iranian diplomat has said Tehran is insistent on its opinion that dialogue with Saudi Arabia is still the "best way" to end a deadlock in bilateral relations. 
"Dialogue is the best way to resolve the row, and the two sides require to get engaged in dialogue without any precondition," Deputy Foreign Minister Majid Takht-Ravanchi said in an interview with Shafaghna news agency, published on Saturday.
"As neighbors, Iran and Saudi Arabia should resolve problems themselves."
Saudi Arabia and Iran haven't had diplomatic relations since early 2016 after the storming of the Kingdom's posts in Tehran and Mashhad by angry mobs, itself a result of Riyadh executing a prominent Shiite cleric.
Though Iran condemned that attacks, Saudi Arabia immediately cut diplomatic ties. Other Arab countries lying on the southern shores of the Persian Gulf also downgraded their diplomatic ties with Iran.
Also, the two are at odds over a number of regional issues, including the Syrian crisis and what Saudis see as Tehran's growing influence in the Kingdom's sphere of sway.
"Iran's approach is to reduce tension and promote dialogue," the top diplomat noted, underscoring that it was the Saudis who rejected Tehran's conciliatory overtures.
In a January press conference, Iranian President Hassan Rouhani said at least 10 countries had offered to mediate in the escalating feud between Saudi Arabia and Iran, noting that Tehran would restore ties with Riyadh if Saudi Arabia changed it regional policies.
Rouhani also stated Iran is not seeking to eliminate Saudi Arabia from regional politics and will offer its help to Riyadh if "it takes the right decision" and ends its military intervention in Yemen and stops what he called its meddling in Bahraini affairs.
Ruling out any chance for dialogue with Tehran, now-crown prince Mohammed bin Salman claimed in May that the Shiite-majority Iran seeks "to reach the focal point of Muslims (Mecca)" and "control the land of Muslims."
The neophyte prince also threatened to take any fight for influence "inside Iran."
Referring to Salman's comments and condemning ISIS twin attacks in Tehran on June 7, Iran's Foreign Minister Javad Zarif on June 8 pointed the finger of suspicion at Saudi Arabia.
"Terror-sponsoring despots threaten to bring the fight to our homeland. Proxies attack what their masters despise most: the seat of democracy," Zarif tweeted.
Also, just hours before the murderous attacks in Tehran, Saudi Foreign Minister Adel al-Jubeir had claimed that Iran is the world's leading supporter of terrorism and must be punished.
Hopes for less strained ties between Tehran and Riyadh took a further blow on June 5 when Saudi Arabia, followed by the United Arab Emirates, Egypt, and Bahrain severed all diplomatic ties with Qatar out of the blue and even cut air, land and sea borders with the country.
In a list of demands handed to Doha after the crisis, the blockading countries required Qatar to downgrade its relations with rival Iran among others.
Responding to the demand last week in London, Qatari Foreign Minister Sheikh Mohammed bin Abdulrahman al-Thani said Doha had to live alongside Tehran since the two states shared an offshore gas field.
AK/PA