Zarif condemns Tehran terror attacks, implicitly points finger at Riyadh
June 8, 2017 - 10:44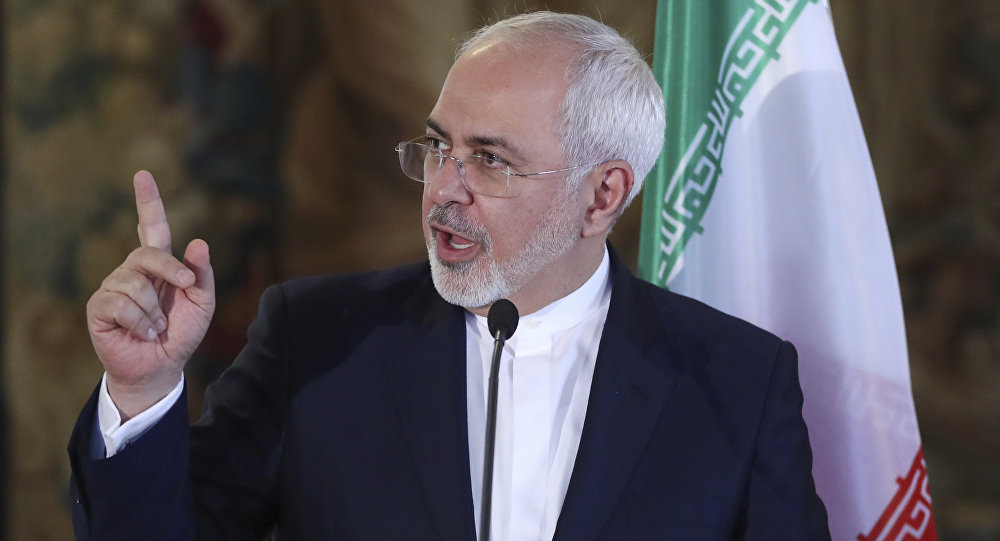 TEHRAN – Condemning twin terrorist attacks in Tehran on Wednesday, Iran's Foreign Minister Javad Zarif implicitly pointed the finger of suspicion at Saudi Arabia.
"Terror-sponsoring despots threaten to bring the fight to our homeland. Proxies attack what their masters despise most: the seat of democracy," Zarif tweeted.
The tweet appeared to refer to comments made by Saudi Arabia's deputy crown prince, Mohammed bin Salman al-Saud, in May, who said Riyadh would bring "the battle" for regional influence to Iran.
Any struggle for influence between the Sunni Muslim kingdom and the revolutionary Shi'ite theocracy ought to take place "inside Iran, not in Saudi Arabia," he said without elaborating.
Also, just hours before the murderous attacks in Tehran, the Saudi foreign minister, Adel al-Jubeir, had claimed that Iran is the world's leading supporter of terrorism and must be punished.
The twin attacks, one on executive building of Iran's Parliament and the other on the mausoleum of Ayatollah Ruhollah Khomeini, the founder of the Islamic Revolution, left 17 dead and 56 injured.
Iran, unlike much of the rest of the Middle East and North Africa, has been relatively free of terrorist attacks.
The raids come also two weeks after nearly 42 million Iranians took to ballot boxes on May 19, overwhelmingly voting to keep incumbent President Rouhani in post, an election Zarif called "the seat of democracy".
In a press conference two days following sweeping win, Rouhani reacted to anti-Iran comments made by Saudi officials during meetings with visiting U.S. President Donald Trump, saying "The Saudis have never seen a ballot box in their life and don't know what elections are".
AK/AK