Gunmen attack Iran's parliament, Imam Khomeini's Mausoleum
June 7, 2017 - 12:7
TEHRAN – Iran's parliament (Majlis) and the mausoleum of Imam Khomeini, founder of the Islamic revolution, have been targeted in simultaneous attacks.
According to reports, at least four gunmen have reportedly intruded into the premises of the Majlis, opening fire on the security guards there.
A security guard is said to have been killed.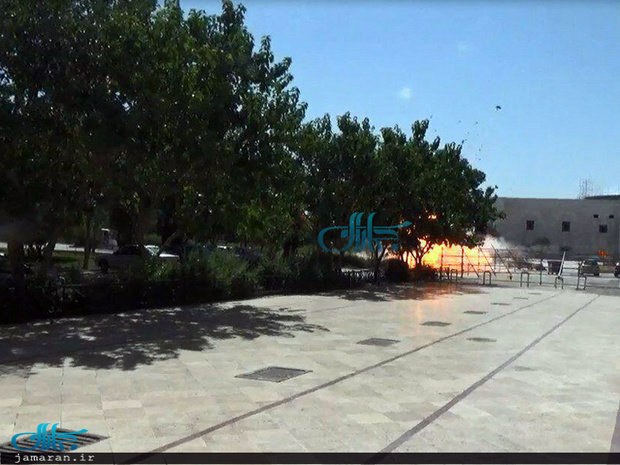 Reportedly, three gunmen attacked the Imam Khomeini Mausoleum, opening fire on people inside and wounding a number of them. The reports said one of the assailants has been killed, another has blown himself up and a third one has been injured.
Mohammad Hossein Zolfaghari, the Iranian deputy interior minister, has said that 2 people have been killed at the parliament attack and over 30 others injured.
He also said that the attackers, who were dressed as women, entered parliament's main gate and opened fire.
According to informed sources, the four assailants on the parliament have been killed by security forces.
Daesh has claimed responsibility for the coordinated attacks.
Attack on the Imam Khomeini shrine left one person killed and two others wounded.
(The item is being updated)