Dozens martyred or injured in terror attack on military parade in Ahvaz
September 22, 2018 - 10:6
At least 70 people have been injured or martyred in a terrorist attack on a military parade in Iran's southwestern city of Ahvaz, the Mehr news agency reported.
According to Tasnim news agency, the number of people martyred in the terror attack on Saturday morning has reached 25.
Children, women and a journalist were among the dead.
"There are a number of non-military victims, including women and children who had come to watch the parade," IRNA said. The news agency said the number of dead may increase.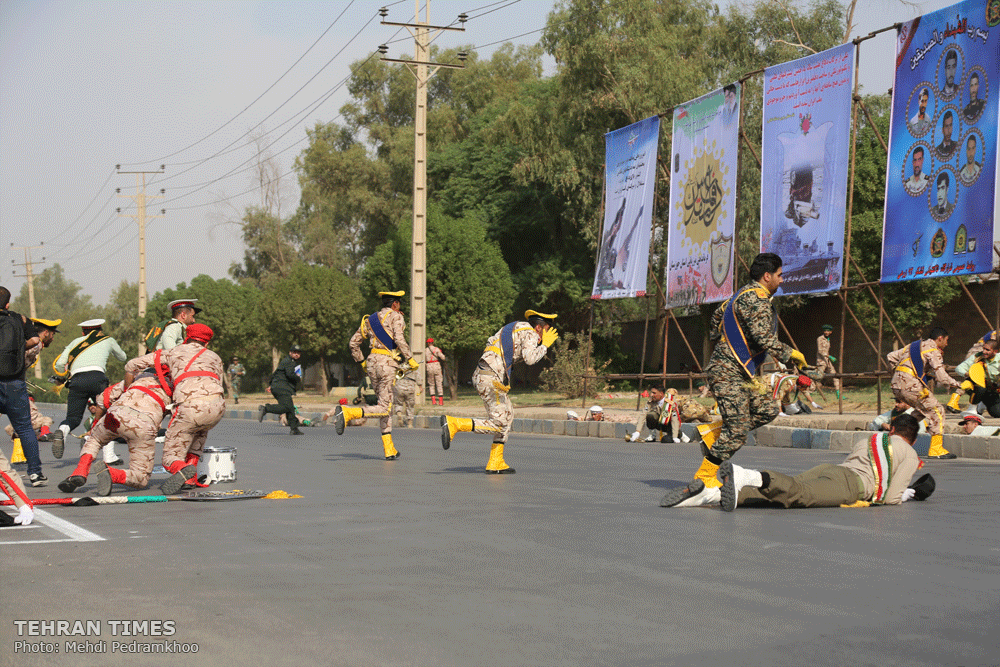 Local officials said since the condition of some injured people is critical it is likely that the number of martyrs to increase.
The Fars news agency said the attack started at 09:00 local time (06:30 BST) and lasted about 10 minutes. It said the attack involved four gunmen.
It has been reported that two of the assailants have been killed and two others arrested, Mehr reported.
Ali Hosein Hoseinzadeh, the local deputy governor, also confirmed that two of the gunmen were killed by security forces and the other two were arrested.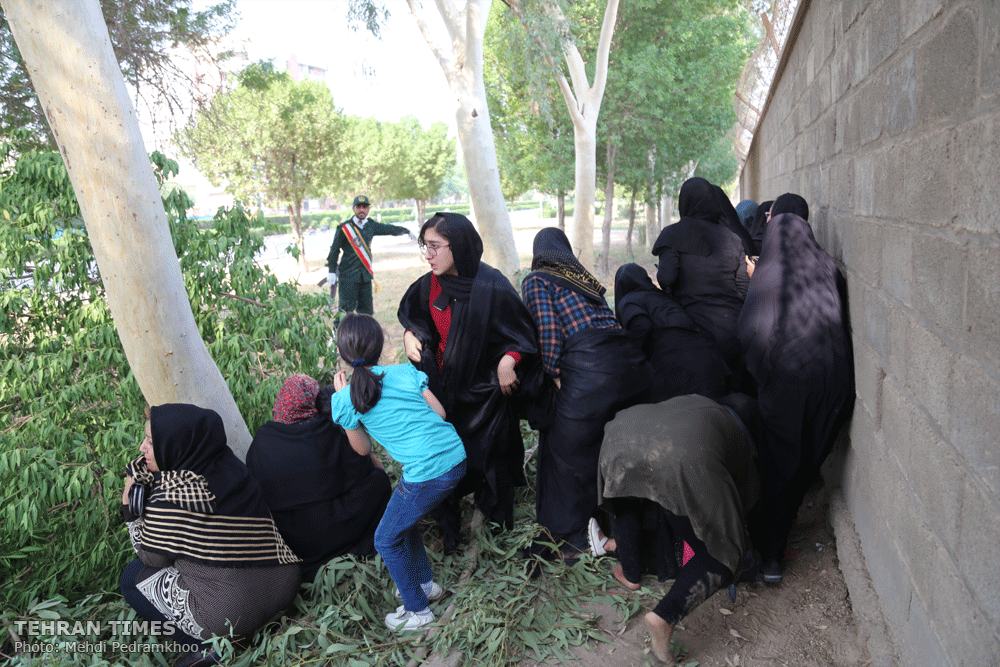 The gunmen opened fire on people from behind the stand during the parade held to mark the former Iraqi dictator Saddam Hussein's invasion of Iran in September 1980. The gunmen shot from a park near the parade. They were wearing military uniforms.
Fars said citizens watching the parade first thought that the shooting was inadvertent, however, after a while they realized that it is a terrorist attack.
Zarif says a 'foreign regime' trained and armed terror attackers
Foreign Minister Mohammad Javad Zarif issued a statement holding sponsors of terrorism in the region and the United States accountable for the deadly terrorist attack.
"Iran holds regional terror sponsors and their US masters accountable for such attacks," Zarif tweeted.
Zarif said, "Terrorists recruited, trained, armed & paid by a foreign regime have attacked Ahvaz."
"Children and journos among casualties," Zarif regretted.
Zarif vowed that Iran will not allow the perpetrators of the deadly terror attack to go unpunished. "Iran will respond swiftly and decisively in defense of Iranian lives."
A spokesman for the so-called Ahvaz National Resistance said the group was behind the attack.
An Iranian military spokesman said the attackers were not from Daesh, but "were trained and organized by two Persian Gulf countries", and had ties to the U.S. and Israel.
EM/PA