Iran summons Dutch, Danish and British diplomats over terror attack in Ahvaz
September 23, 2018 - 12:0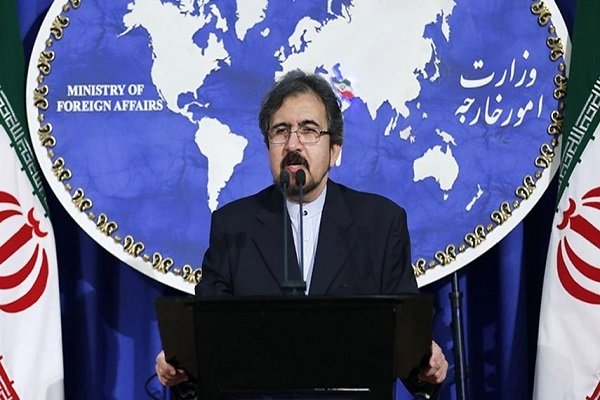 The Iranian Foreign Ministry on Saturday summoned ambassadors of the Netherlands and Denmark as well as the British chargé d'affaires to Tehran after terrorists with alleged links to the European countries carried out attacks during a military parade in the southwestern city of Ahvaz on Saturday.
Foreign Ministry spokesman Bahram Qassemi said that the department for European affairs at the ministry summoned the three diplomats separately late on Saturday to declare Tehran's strong protest to the role their countries might have played to support elements who carried out the terror attacks in Ahvaz earlier in the day that led to the killing of some 25 people.
The al-Ahvaziya terror group, whose recruits are believed to be scattered in several European countries, including in the Netherlands and Denmark, claimed responsibility for the attack in Ahvaz.
The terror outfit, which is backed by Saudi Arabia, has a record of carrying out sabotage acts in Khuzestan province, which encompasses Ahvaz and some other towns with Arab population.
Qassemi said Iran expected the two European countries to extradite the "criminal perpetrators" of the terrorist act in Ahvaz.
"It was reiterated to the ambassadors of the Netherlands and Denmark that the Islamic Republic of Iran had earlier warned about the residence of these individuals in these countries and has called for their arrest and prosecution," said Qassemi in a statement, adding that the ambassadors of the two countries declared that their governments were ready to share any information with regards to the terrorists and their records.
The official said that Iranian authorities had also passed their strong note of protest to the chargé d'affaires of the British embassy in Tehran about an interview aired by a Britain-based TV channel after the attack in Ahvaz in which the spokesman of the al-Ahvaziya had condoned the terrorist act.
Qassemi said the British diplomat condemned the attack and said that he would accordingly relay Iran's message of protest to the authorities in London.
Three of the terrorists were shot dead at the scene while a fourth was arrested and later succumbed to his wounds, armed forces spokesman Brigadier General Abolfazl Shekarchi said.
Iran declared Monday to be a day of national mourning in which a funeral ceremony will be held for the victims of the attack in Ahvaz.
All but one of the 25 people killed in the attack have been identified. Some 60 people were wounded in the attack, most of them civilians. Authorities said the death toll could rise as some injured were in critical condition.
(Source: press TV)