22 arrested over Ahvaz terror act: Intelligence Ministry
September 25, 2018 - 11:32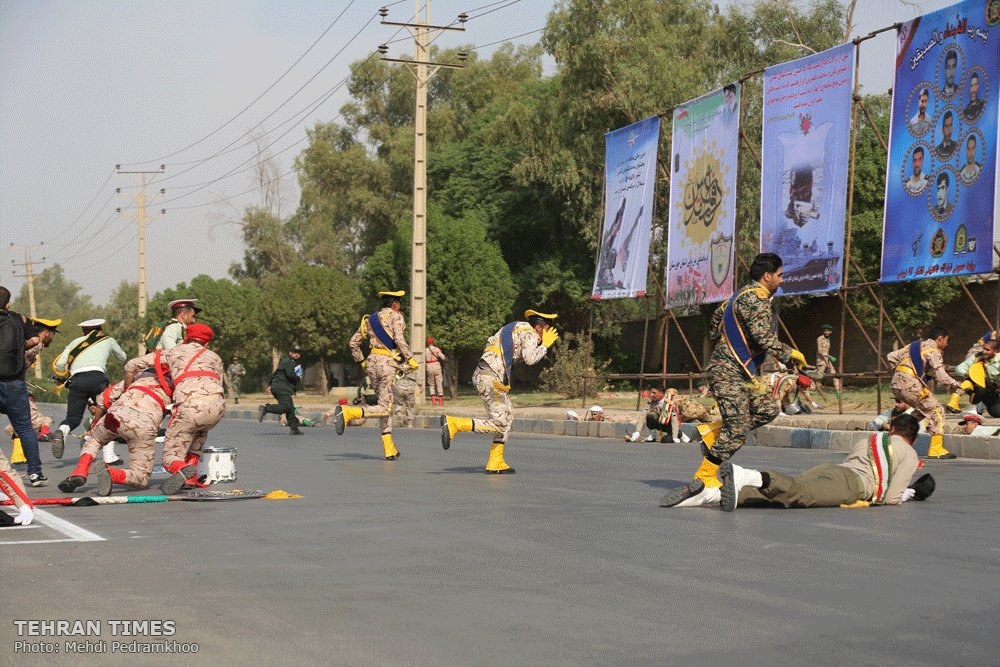 TEHRAN – The Intelligence Ministry released a report late on Monday announcing that 22 people have been arrested in connection with Saturday's terrorist attack on a military parade in Ahvaz, capital of the southwestern province of Khuzestan.
The ministry said "weapons, exclusive material and communication equipment were seized" from the people involved in the attack.
On Saturday morning, four gunmen attacked the military parade held to mark the launch of war against Iran on Sept. 22 by former Iraqi dictator Saddam Hussein. The gunmen targeted servicemen and civilians who had come to watch the parade.
In the attack 24 people, including a four-year-old child, was killed and 69 others injured.
PA/PA