Iranians mourn Ahvaz terrorist victims in massive funeral
September 24, 2018 - 12:21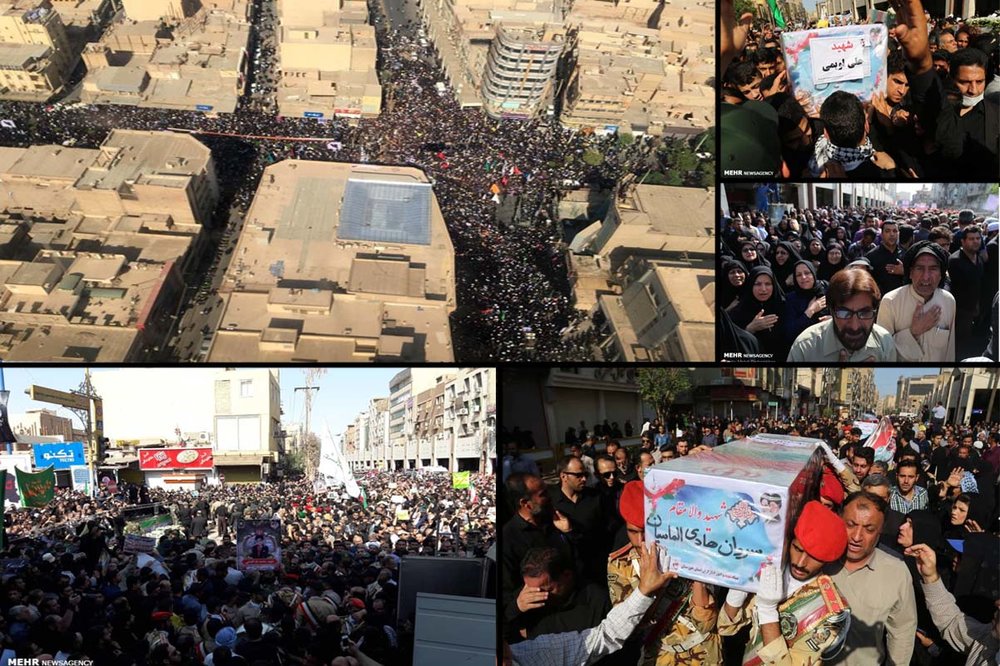 TEHRAN – On Monday, large numbers of people participated in a funeral ceremony for 24 people who were martyred in a terrorist attack two days before in the southwestern city of Ahvaz, capital of Khuzestan province.
The people took part in the ceremony to sympathize with the bereaved families, show their disgust of terrorism and demonstrate unity.
Monday had been declared as the national day of mourning. Schools, banks and offices were closed in Khuzestan province.
In addition to local officials, a number of officials also took part in the funeral.
Two representatives of Leader of the Islamic Revolution; Defense Minister Amir Hatami; Intelligence Minister Mahmoud Alavi; Health Minister Hassan Ghazizadeh Hashemi; Deputy Commander of the Islamic Revolution Guards Corps (IRGC) Hossein Salami were among officials who attended the ceremony.
General Salami said that the people's mass participation shows integrity and unity of the Iranian society.
He also blamed the U.S.-Israel-Saudi Arabia the triangle for the terrorist attack.
In an interview with ISNA news agency, Ali Younesi, the former intelligence minister, also held the West-Arab-Israel triangle for the terror act.
General Salami also warned that Iran will take a hard revenge of the organizers of the attack.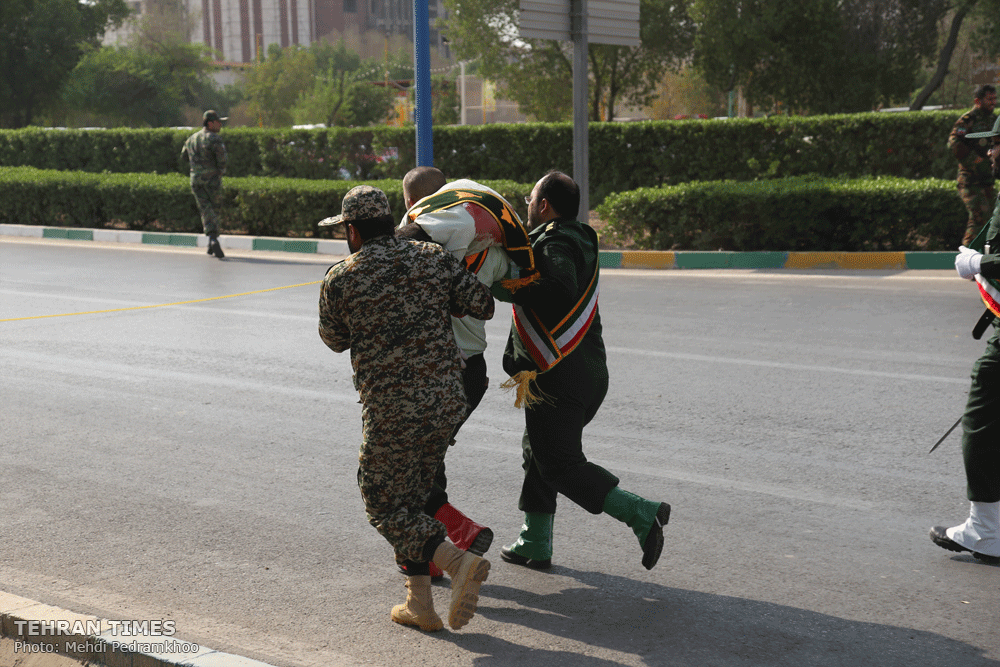 Mohsen Rezaee, secretary of the Expediency Council, said that it is "obvious" for Iran how the terrorists were "supported" and "trained".
Rezaee, the former IRGC chief, also said Iran will take revenge in a way that "nobody will dare to take such actions again".
Intelligence Minister Mahmoud Alavi who had worn traditional clothes of Khuzestanis said that the enemies should know that such actions make the Iranians "more united".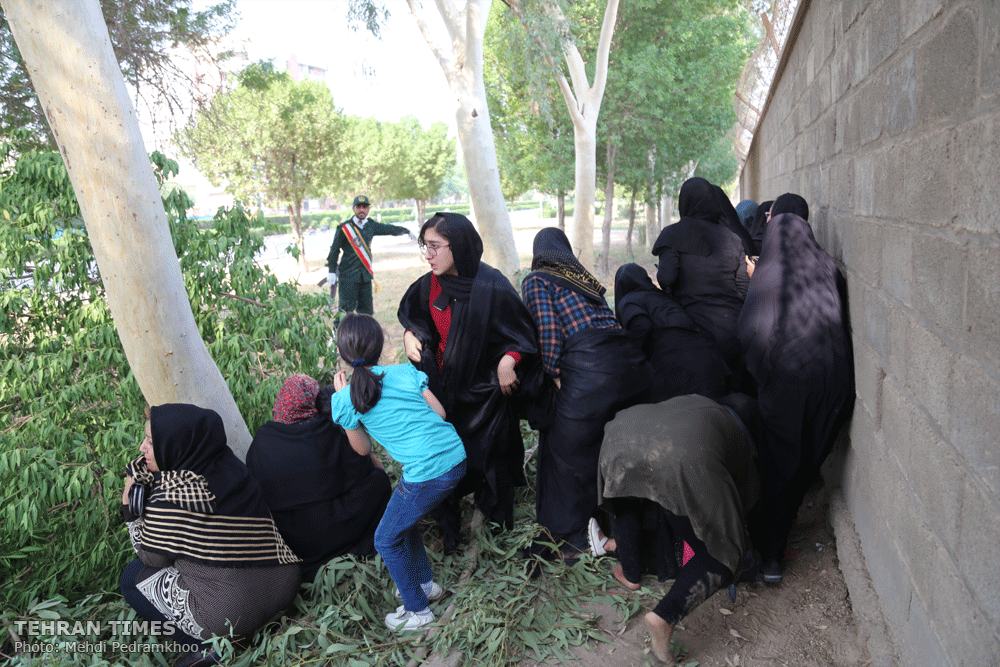 Alavi insisted that Iran will not be silent towards such "anti-human crimes".
Alavi said most of the people involved in the attack have been arrested and vowed that security forces will chase the last person behind the act.
Terrorists opened fire on people watching a military parade held to mark the invasion of Iran by former Iraqi dictator Saddam Hussein during the 1980s. A four-year-old boy was among the martyrs.
Al-Ahvaziya terror group which is backed by certain Arab countries and is based in Europe claimed responsibility for the attack.
Iranian security forces killed three of the four assailants involved in the attack and a fourth one was arrested but later died of the wounds he had sustained during a security chase.
Iran summoned the ambassadors of the Netherlands and Denmark as well as the chargé d'affaires of Britain over sheltering members of al-Ahvaziya.
NA/PA