Leader sympathizes with families of terror victims    
June 9, 2017 - 13:54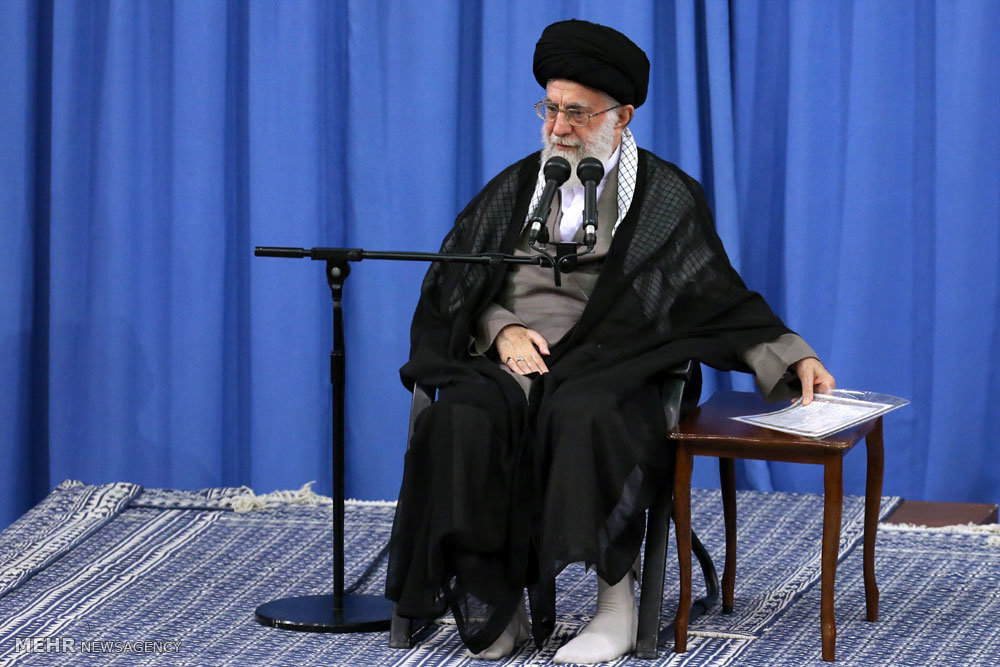 TEHRAN – In a message read at the funeral of victims of Tehran terror attacks, Supreme Leader of the Islamic Revolution Ayatollah Seyyed Ali Khamenei offered condolences to families of the victims, noting that such acts will have no impact on will of the Iranian nation.
"Such crimes" which prove the "vice" and "humiliation" of their backers, organizers and perpetrators will not hurt "the Iranian people's determination", Ayatollah Khamenei said in the message.
In two near-simultaneous terrorist attacks on the administrative building of the Majlis in central Tehran and the shrine of Imam Khomeini in southern Tehran on Wednesday 17 people were killed and dozens more injured.
On Thursday, the Intelligence Ministry released the photos and names of the five perpetrators, all killed. One female member of the cell was detained.
The Leader said the terrorist attacks are "clear examples of the vicious hostility of the mercenaries" of arrogant countries against the decent Iranian people and Imam Khomeini, the founder of the Islamic Republic.
Such acts will inevitably result in "more hatred" toward the U.S. government and its stooges such as the Saudi regime, the Leader remarked.
"It will not damage our nation's determination to fight terrorism ... but will only increase hatred for the governments of the United States and their stooges in the region like Saudis."
He added the Iranian nation will move forward "unitedly and with great determination".
PA/AK