Threats against Qatar is wrong: Rouhani
July 12, 2017 - 17:23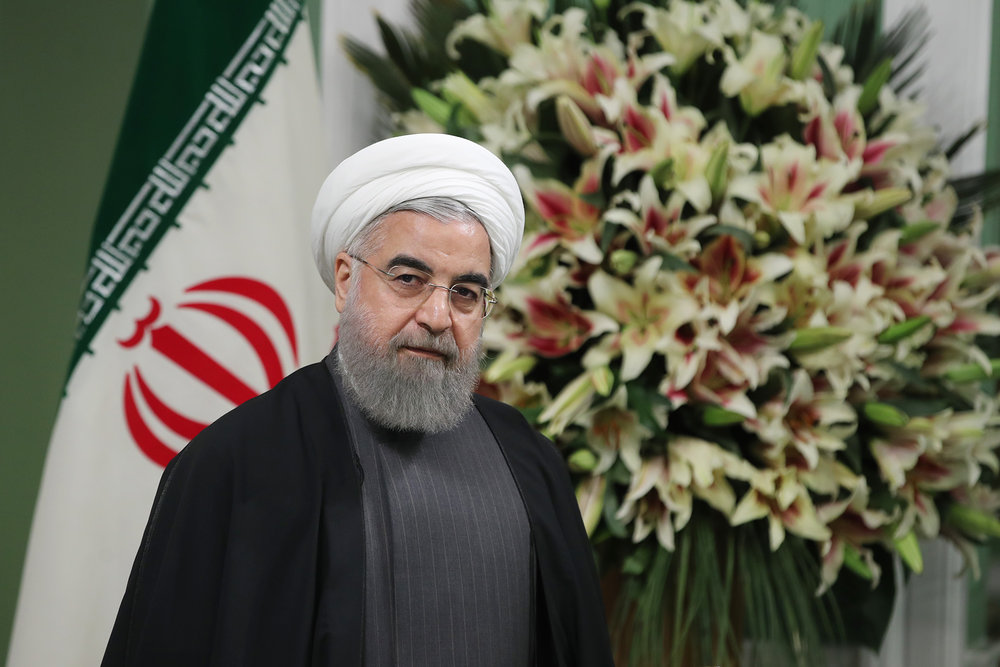 TEHRAN – President Hassan Rouhani on Wednesday renewed Tehran's opposition to the Saudi-led blockade of Qatar, saying threats and sanctions against Qatar is "wrong".
"Threatening, pressuring and imposing sanctions on a neighboring country like Qatar is a wrong approach and all should make efforts to end tension in the region," Rouhani said during a meeting with Omani Foreign Minister Yusuf bin Alawi bin Abdullah who was on a tour of Iran.
On June 5 Saudi Arabia, the UAE, Egypt, and Bahrain cut diplomatic ties with Qatar and introduced land, sea and air routes to the country under the pretext that Doha supports Muslim Brotherhood, Hamas and have good relations with Iran. A few days they set certain conditions to end the blockade including curtailing ties with Iran and closing Al-Jazeera network.
Rouhani also said certain countries' "wrong decisions" have also caused crises in Yemen, Syria, Bahrain, noting such a situation is harmful to the entire regional countries.
Iran has been a local critic of the Saudi-led war against Yemen which have caused a human catastrophe.
President says Iran welcomes any attempt to end regional conflicts
Saudi Arabia has also sent troops to Bahrain to suppress the pro-democracy movement there which began some six years ago.
Rouhani told the Omani chief diplomat that Tehran welcomes any attempt to end conflicts in the Middle East, adding negotiation is the only way to settle crises in Yemen and Bahrain.
The president also said Tehran has helped countries in fight against terrorists.

"The Islamic Republic of Iran has given positive response to the governments which asked for help in fighting terrorism," he stated.
Rouhani said Iran stood beside the Iraqi people in fighting the terrorists and will continue to support them in this respect in the future, Rouhani pointed out.
"All countries' cooperation and help are required to eradicate terrorism as a contagious disease," the Iranian president said whose initiative for a "World against Violence and Extremism" was okayed by the UN General Assembly in 2013.
For his part, the Omani minister highlighted the importance of putting an immediate end to crises in the region through diplomatic ways.
Bin Alawi added Iran has played an "effective" role in fighting terrorism.
'Iran-Oman Strong ties'
Commenting on relations between Iran and Oman, Rouhani said that the two countries have had "friendly" and "brotherly" relations in the past years.
Alawi also called relations with Iran "strong" and expressed Oman's willingness to expand ties with Tehran.
NA/PA