Tehran center hangs rare photos of Al-Baqi 
July 10, 2017 - 18:25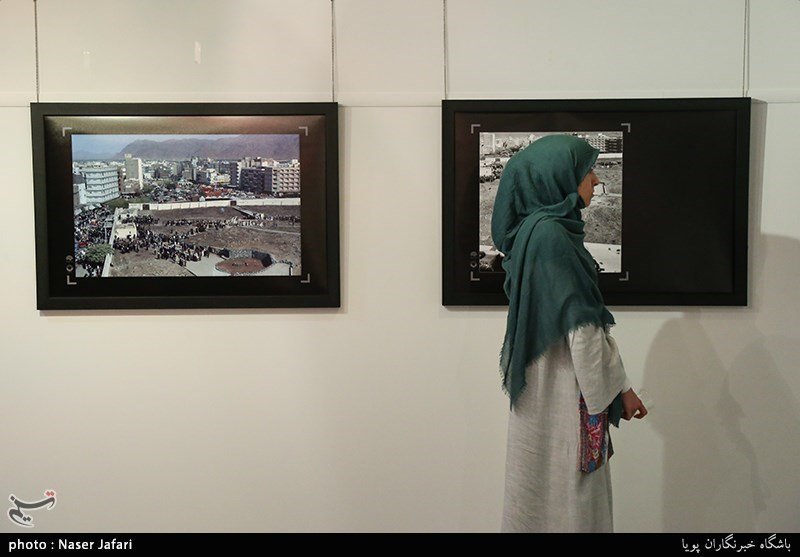 TEHRAN – The Iranian Photographers Center is hanging a selection of rare photos and documents on the destruction of Al-Baqi, the first cemetery of Muslims in Medina where several Imams and relatives of the Prophet Muhammad (S) are buried.
The exhibit named "Jannat-ul-Baqi" (The Garden of Baqi) features photos by several unknown photographers in addition to a collection of rare photos selected from the archives of several foreign photographers, the director of the center, Ehsan Baqeri, said in a press release on Monday.
"Works by veteran photographers Kamaleddin Shahrokhi and Manuchehr Yeganeh highlighting the Hajj rituals have also been put on display," Baqeri said.
He also added that eight documents out of 3,000 historical documents selected over the last 10 years are also being exhibited.
This is the third exhibit of its kind organized to remind the younger generation of the sad day when Jannat-ul-Baqi was razed and to introduce those responsible behind this heart-breaking incident.
The cemetery was first built by Muslims commissioned by the Prophet Muhammad (S) and it was demolished by King Ibn Saud on the 8th of the Islamic month of Shawwal in the year 1345 AH (April 21, 1925). This year, 8 Shawwal coincided with July 3.
Imam Hassan (AS), Imam Sajjad (AS), Imam Muhammad Baqir (AS) and Imam Jafar Sadiq (AS), the second, fourth, fifth and sixth Imams of the Shia are buried in the cemetery.
The exhibit which opened on July 9 will be running until July 17 at the center located on Musavi St., off Hafez Ave.
Photo: A woman visits the Jannat-ul-Baqi photo exhibit at the Iranian Photographers Center in Tehran on July 9, 2017. (Tasnim/Nasser Jafari)
RM/YAW