Sassanid-era bridge in southwest Iran undergoes urgent restoration
July 16, 2017 - 9:1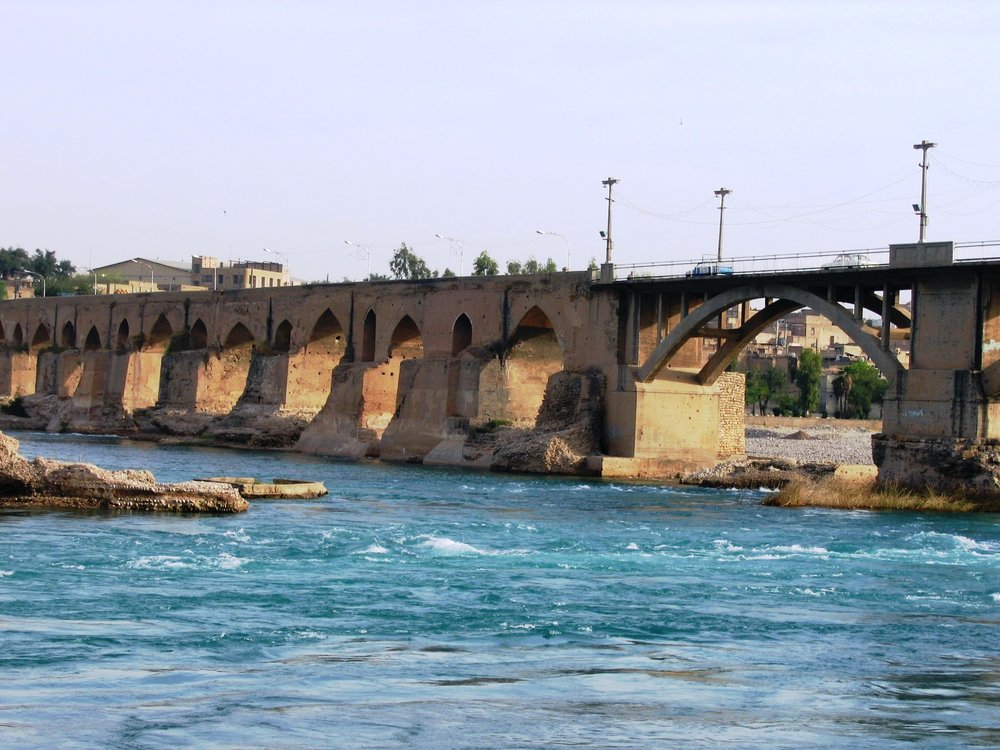 TEHRAN – A Sassanid-era bridge that its foundation dates back to roughly 1,700 years ago has underwent some vital restoration works in Dezful, southwest Iran.
Best known as the Dezful bridge, the massive monument on the Dez River is believed to be the oldest still-standing bridge in the world and it remained in full functionality until recently.
"Emergency restoration and risk management practices are on the top of the agenda for this stage as attempts are made to reinforce parts of the walls and ceilings of the bridge and its pillars that are caused a hazardous situation for passers-by and visitors to this national heritage site due to the loss of materials," Mehr quoted a top heritage official as saying on Friday.
The project also entails the elimination of harmful causes such as cutting deep roots of the adjacent trees and plants, added Hojjatollah Aryaeinia who presides over Dezful Department of Cultural Heritage, Tourism and Handicrafts.
Referring to budget limits, the official said: "After a great deal of follow-up, one billion rials (nearly $25,000) has recently been allocated for reinforcing the bridge."
Unfortunately, the assigned budget does not fully cover restoring the damage occurred to this exquisite national heritage, which is why the Dezful cultural heritage department is still waiting and pursuing the attraction of more credits promised to us in the past, the official explained.
The Dezful bridge has been extensively repaired and renovated in various eras to ensure its functionally and preservation. Nowadays, cars are no longer allowed to pass over the structure due to its historical value and fragility.
It is said that the monument was built by Roman prisoners of war after suffering a defeat at the hands of the Sassanid king Shapur I the Great, who reigned over Persia from around 240-270 CE.
PHOTO: A view of the Dezful bridge constructed on Dez River, southwest Iran
AFM/MG