Congress shouldn't let Burma backslide on democratic reforms
July 17, 2017 - 9:7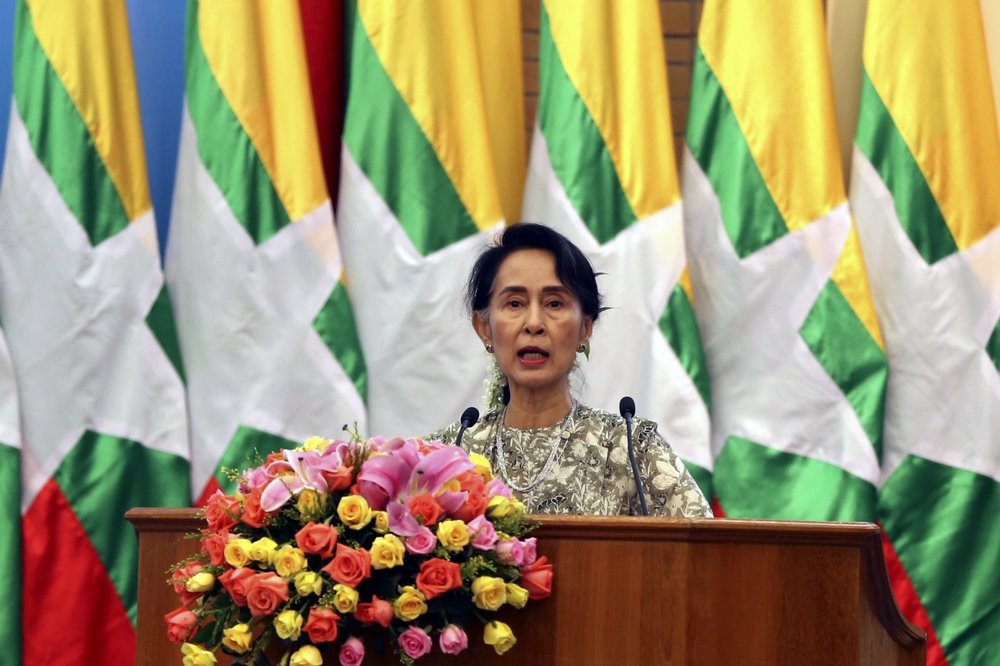 As a political prisoner, Aung San Suu Kyi relied on the exiled television station Democratic Voice of Burma and magazine Irrawaddy to tell her story.
But in June, her government arrested three reporters from these organizations after they covered an ethnic insurgency in Shan state. They have been charged under the Unlawful Associations Act — a law that was used by the military junta to silence critics — and could face up to three years in prison. The arrests are a sign that, though military rule in Burma officially ended in 2011, the legacy of repression lives on.
Burma's new government is no stranger to allegations of human rights abuses. Its scorched-earth campaign against Rohingya Muslims in Rakhine state led to reports of torture, mass rape and extrajudicial killing, forcing 65,000 civilians to escape to Bangladesh. Many other members of that minority people live in squalid camps with little or no access to humanitarian aid. Most recently, the World Food Program announced that thousands of Rohingya children are suffering from acute malnutrition because of the government's arbitrary restrictions on movement.
Now, a new report from Amnesty International shows that the violations extend well beyond Rakhine state. Civilians in the country's Kachin and northern Shan states have reportedly been tortured, abducted, arrested and summarily executed by military forces. Researchers also identified a culture of impunity among government troops. While ethnic minorities have faced the most persecution, the imprisonment of the three reporters in Shan state suggests that not even the independent media — Aung San Suu Kyi's erstwhile ally — is safe.
In the face of these allegations, Aung San Suu Kyi has remained largely silent. She rejected the necessity of a UN fact-finding mission, however, and claimed that it could create "greater hostility between the different communities." It is hard to imagine how this could be possible. She may be wary of alienating the country's military leaders — who are guaranteed by the constitution one quarter of the seats in parliament, key cabinet positions and control of the armed forces — but she should not stand in the way of an international mission.

The Obama administration encouraged democratization in Burma, also known as Myanmar, but was too quick to claim victory. Congress and the Trump administration have an opportunity to recalibrate and play a useful role. U.S. Ambassador to the United Nations Nikki Haley made an encouraging start on July 10, when she called on Burma to issue visas to the three-person investigative team. This is a crucial step, but it will yield results only if it is part of a broader strategy. As Congress weighs expanding U.S. military engagement with Burma, it should consider attaching conditions, including a vetting process to ensure that human rights violators do not become partners. After years of encouraging democratic reform in Burma, Congress should not sit by as things move in the wrong direction.
(Source: The Washington Post)